Rajon Rondo Expresses Gratitude Towards Lakers Teammates After Passing Michael Jordan
Published 09/19/2020, 12:37 PM EDT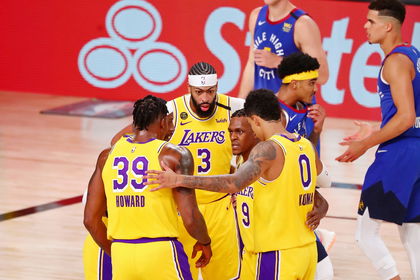 ---
---
Last night, the Los Angeles Lakers started the Western Conference Finals with a win. It was a convincing win as the Lakers beat the Nuggets by 12 points. Orchestrating the offense, as usual, was veteran Rajon Rondo, who also enjoyed a record-breaking game.
ADVERTISEMENT
Article continues below this ad
With his nine assists, he passed Michael Jordan to take over the 10th spot on the all-time playoff assists. Then during the post-game interview with NBA on TNT, Rondo spoke about how it felt to be named among the all-time greats.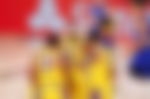 ADVERTISEMENT
Article continues below this ad
He said, "Mentioning my name with Isaiah and Mike it's definitely a humbling experience and feeling. I'm going to soak it all in the night, get back and watch the film.
"It's a teammate award. So I can't thank my teammates enough. Those guys make the shots and they're allowing me to push the ball and trust me with the ball. So it's a team effort.
"I wouldn't have done it without all of my teammates I play with. I'm very fortunate and thankful to have the opportunity to play with certain guys in the league."
Brought to the Lakers by LeBron
Hall of Famer Shaquille O'Neal asked him how he convinced LeBron James to share the ball with him.
Rondo said, "It wasn't much of a conversation, it was just getting to know each other. Understanding that he brought me here for a reason and I'm here to his job a lot easier. And as long as he allows me to do it, things have been running smoothly and he's able to trust me."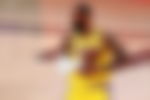 ADVERTISEMENT
Article continues below this ad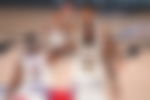 Despite being 34, Rondo is still an elite point guard. He may not be as good as he once was, but his playmaking ability is still one of the best on the Lakers roster.
So when he and LeBron are on the court together, it is a nightmare for the opposition. Any moment, the defense can be torn apart with a splitting pass or be turned into mere spectators as the ball is alley-ooped over them.
ADVERTISEMENT
Article continues below this ad
With Rondo on the floor, LeBron can afford to relax with playmaking and can focus on scoring as well. He brings out the best in LeBron and the rest of the team with his leadership and is an invaluable asset.