Ray Allen Opens Up on Playing Alongside LeBron James' Big 3 at Miami Heat
Published 06/08/2021, 6:00 PM EDT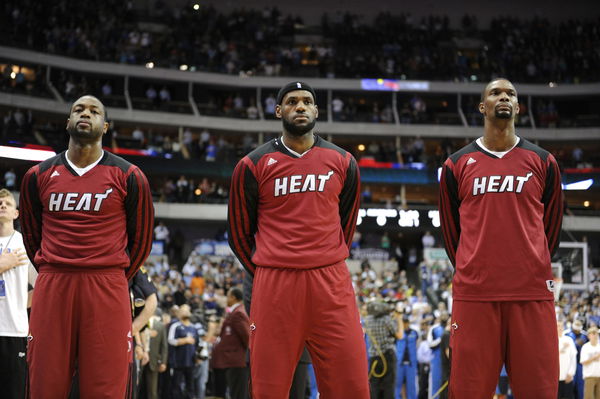 The Miami Heat assembled the Big 3 in the fall of 2010. LeBron James, Dwyane Wade, and Chris Bosh teamed up to form one of the best team ups of all-time. However, Ray Allen is one of the most talked about players from that team. He hit one of the most clutch shots of all-time for them and became an eternal part of NBA history with that.
The Hall of Famer joined the Heat as a 37-year-old arriving from archrivals Boston Celtics. He rejected a contract extension with them to team up with Bron. Although he was a star in his prime, he arrived in Miami as a veteran in the twilight of his career. Despite that, there was no shortage of respect for him.
ADVERTISEMENT
Article continues below this ad
In a recent podcast, Allen revealed how the Heat Big 3 treated him with respect and a leader of the team during his time there.
He said, "It was great because they truly respected my voice. They deferred to me a lot, asking my opinion. There was a great appreciation for myself and Juwan Howard. That right there allows you to have a space where you know you're respected so you can just come and do your job. It was a great work environment."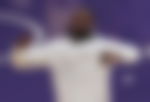 When Ray Allen revealed that LeBron James still thanks him for THAT shot
In Game 6 of the 2013 NBA Finals, the Heat were down by three in the dying seconds of the game. With the fate of the franchise on the line, Allen then iced the game-tying three. It is among the most iconic shots of all-time and possibly the greatest in playoff history. And his teammates and former coach know how important it was.
Back in February, Allen revealed how despite it being almost a decade since that shot, Erik Spoelstra and LeBron still express their gratitude to him for the shot. He said, "They do (call)," Allen said. "They definitely do. And I owe them a debt of gratitude for accepting me into the fold."
ADVERTISEMENT
Article continues below this ad
Allen was a one-time champion with the Celtics before joining the Heat. And with that win in 2013, he was able to retire with two rings and further boost his accolades. In 2014, he left as one of the greatest shooters of all-time and was rightfully inducted into the Hall of Fame in 2018.
ADVERTISEMENT
Article continues below this ad
WATCH STORY HERE – When a Retired Michael Jordan Schooled an Arrogant Chicago Bulls Rookie