Former NBA Champion Reveals How He Was Motivated to Beat Kobe Bryant in the 2004 NBA Finals
Published 01/15/2021, 7:55 AM EST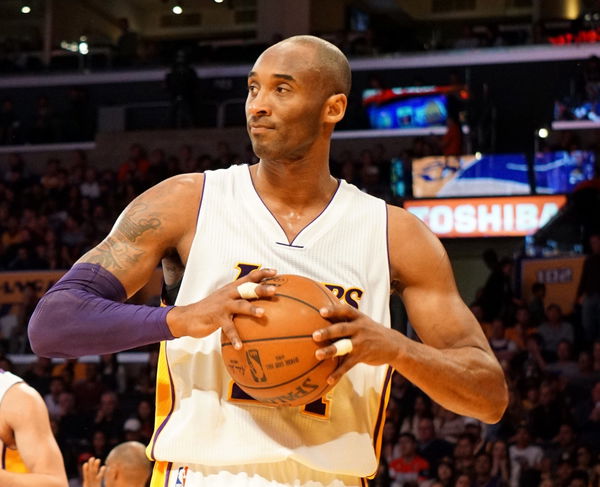 ---
---
The Los Angeles Lakers had four future Hall of Famers on their 2004 NBA Finals team. But that was not enough to beat the Detroit Pistons. Kobe Bryant struggled the most as they failed to win their fourth ring in five years.
ADVERTISEMENT
Article continues below this ad
Three-time All-Star Richard 'Rip' Hamilton was part of that iconic Pistons team. During a recent interview, he spoke about how he couldn't let Kobe beat him in the Finals.
"I couldn't allow Kobe to beat me again," he said. "He beat for the state championship in Pennsylvania. It was almost got to a point where I was walking to the locker room, looking at Ben. Rasheed, Chauncey, and I'm like, 'Bro I can't let this dude beat me again'."
ADVERTISEMENT
Article continues below this ad
Hamilton then mentioned how he won the NCAA title, but then Kobe again won NBA titles before him. So there was no way he was letting him win this ring.
Hamilton says they never felt Kobe Bryant and the Lakers were better
Later Hamilton spoke about how the team was always confident about their ability. They never felt that the Lakers were better than them.
He said, "When you say who had the best two players, absolutely the Lakers, I mean they had Shaq and Kobe, arguably two guys who in my opinion should be in the top five greatest players of all-time. But for that moment, we were feeling good.
"We had this me against the world attitude, we were locked in, and willing to do anything for each other. We never went into that series thinking that the Lakers were the better team."
ADVERTISEMENT
Article continues below this ad
This confidence was evident in their performance. Although Shaquille O'Neal had a great series, the Pistons successfully locked down Kobe. He shot just 38% from the field and a miserable 18% from three. The rest of the team struggled too, which is why the Pistons dusted off the Lakers in just five games.
So after years, Hamilton finally had his victory over Bryant. They had a great rivalry in the early 2000s, as Hamilton was always a tough opponent due to his two-way prowess. They had a lot of great battles, and it was always a good fight between them.
ADVERTISEMENT
Article continues below this ad