"We Use it Against Him": Former NBA Champion Unimpressed by Criticism of Lebron James' Finals Record
Published 10/19/2020, 10:30 AM EDT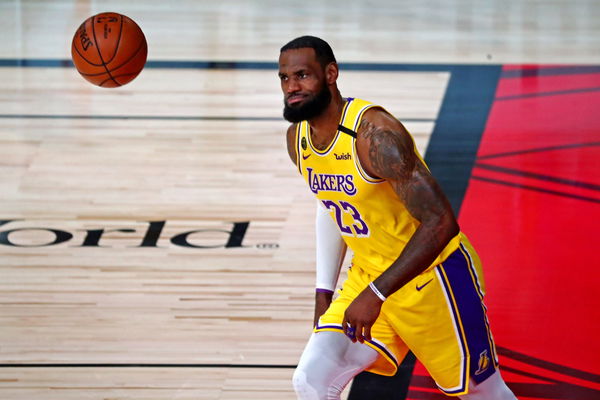 ---
---
The 2019-20 season marked LeBron James entering his 10th NBA Finals. And he marked the occasion by walking away with the fourth ring of his career, as the Los Angeles Lakers beat the Miami Heat in a six-game series.
ADVERTISEMENT
Article continues below this ad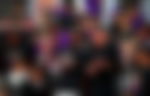 Although LeBron has a 4-6 record in the Finals now, critics still focus on the losses. According to his former teammate Richard Jefferson, his 10 Finals appearances itself is a big deal and he is surprised people don't appreciate him enough for that.
ADVERTISEMENT
Article continues below this ad
He said, "When (we) look at Bron's Finals record we don't ever talk about Jordan only went to six Finals. Cause how many did Bill Russell go to? Thirteen? Eleven out of thirteen or something like that is crazy.
"Bron went to ten and we talk about it where it's like Bron took a team there at 22 years old. He beat my Nets team with me, Jason Kidd, Vince Carter. Two Hall of Famers. Then he went on to beat the Pistons that had three Hall of Famer probably on their team. And then he looses to four Hall of Famers in Tony, Manu, Pop, and Tim Duncan."
"But we would use it against him it's like 'This guy lost in the Finals.' But it's like why did Jordan only go to six? That's just something that kind of triggered in my head when started thinking about ten Finals."
Will LeBron James ever be fully appreciated?
ADVERTISEMENT
Article continues below this ad
Like a lot of other legendary players, no, he may not get the respect he deserves. Despite all of these accomplishments, critics always look to find fault and for LeBron, it is his Finals losses. His first loss was against the Spurs, who the Cavs never stood a chance to beat. LeBron had no support on that team that was good enough to beat three Hall of Famers.
However, the 2011 Finals loss is the biggest blot on his resume. The Heat were much better than the Mavericks on paper. But LeBron's poor performance throughout the Finals was the main reason they lost. He averaged just 17.8 points while shooting 32% from the three-point line. He was outplayed by Jason Terry and that became a huge embarrassment.
ADVERTISEMENT
Article continues below this ad
But since then he has redeemed himself with the historic 2016 Finals win. And with the 2020 ring and Finals MVP, he reminded the world that he is still the best in the business currently.