"Run Me My Money": Snoop Dogg Disappointed With LA Clippers after Playoffs Slump Against Denver Nuggets
Published 09/16/2020, 9:46 AM EDT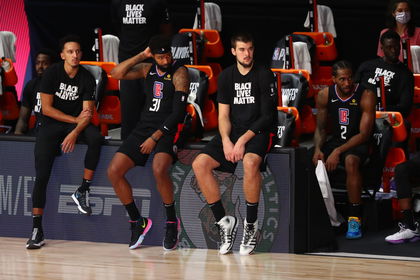 ---
---
The LA Clippers ruined a lot of predictions last night. After being 3-1 up in the series, they squandered multiple opportunities and got knocked out 3-4 by the Denver Nuggets. Being the title favorites, they were expected to go all the way, but they were stopped just halfway by the Nuggets.
ADVERTISEMENT
Article continues below this ad
Long time Lakers fan Snoop Dogg couldn't hide his disappointment as he was watching the game. During the last quarter, he said, "To all my Clipper fans, y'all got four minutes to figure it out. I really really wanna see y'all in the Western Conference Finals. But if y'all can't get past Denver…wow. "
ADVERTISEMENT
Article continues below this ad
Later he was annoyed, since he had predicted an all-LA Conference Finals and had bet on it. "If you get somebody that your team and their team was going to play in the Western Conference Finals, and their team didn't make it, do they still owe you money? Run me my money."
LA Clippers: Biggest disappointment in the playoffs?
After signing Kawhi Leonard and trading for Paul George, the Clippers were immediately termed as contenders. They already had a decent team last season who gave the Warriors a tough time in the playoffs. So this star duo was supposed to elevate them to the top.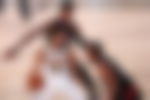 With 54% votes, they were favorites on ESPN's predictions to win the title. That list is very questionable now. The other two teams in the top three are Milwaukee Bucks at 2nd and the Philadelphia 76ers at 3rd. None of these teams are still in the hunt.
ADVERTISEMENT
Article continues below this ad
Leonard had come off a title-winning season with the Raptors, who, on paper, didn't have a team as strong as the Clippers. He was carrying the Clippers in the Playoffs so far, but in the most important game of the season, he couldn't step up. He shot 6/22 from the field and went blank in the fourth quarter.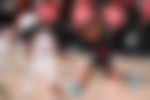 The Bucks might have been the best regular-season team, but their postseason performance has always been suspect. So they were never expected to win the title. So sadly for the Clippers, they take home the crown of the most disappointing team of the Playoffs.
ADVERTISEMENT
Article continues below this ad