San Antonio Spurs 2020-21 NBA Schedule: Important Fixtures Involving Lakers, Rockets and Mavericks
Published 12/08/2020, 5:00 AM EST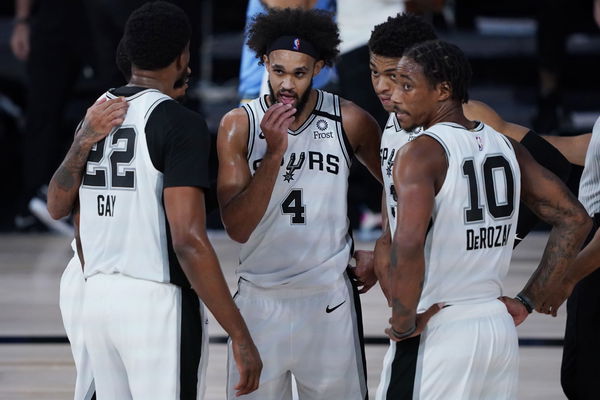 ---
---
Last season marked the first time since 1997 that the San Antonio Spurs missed the playoffs. It brought an end to Gregg Popovich and the Spurs' iconic 22-year streak. This season could be the repeat of that and could mark the beginning of a rebuilding season.
ADVERTISEMENT
Article continues below this ad
Due to the COVID restrictions, the NBA has released only a partial schedule of the season. So games up to the first few days of March have been announced, and the rest will be out later.
ADVERTISEMENT
Article continues below this ad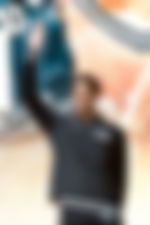 Exciting San Antonio Spurs games to look out for
The San Antonio Spurs begin their 2020-21 season with an exciting clash against the Memphis Grizzlies. They play the Grizzlies at the FedExForum on December 23 at 8:00 pm EST.  It will be the battle of an experienced offensive juggernaut in DeMar DeRozan versus an upcoming one in Ja Morant.
The Spurs end the year and also begin the new year with games against eternal rivals, the Los Angeles Lakers. Although the Spurs are not as good as they were before, it will still be a game for bragging rights. The Spurs will have to play out of their skins to beat the defending champions.
Both are home games for the Spurs and will be played on Dec 30 at 8:30 pm EST and Jan 1 at 8:00 pm EST.
ADVERTISEMENT
Article continues below this ad
They have another back-to-back clash later in the month against another rival team. They host the Houston Rockets on January 14 at 8:30 pm EST and then on January 16 at 5:00 pm EST. Their rivalry is called the-10 rivalry since San Antonio and Houston lie on Interstate 10.
January is a huge month for the Spurs, as they also host the Dallas Mavericks on January 22 at 8:30 pm EST. Similar to the Rockets-Mavericks, this rivalry is called the I-35 Rivalry, because the cities lie on Interstate 35. In recent years, both teams have gone down in success, but it is famous for the battles between Dirk Nowitzki and Tim Duncan.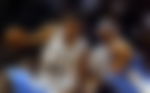 Spurs' partial schedule for the 2021 season
ADVERTISEMENT
Article continues below this ad
Dec 12 (7:00 pm EST)

Home

Oklahoma City Thunder

(Preseason)

Jan 25 (8:00 pm EST)

Away

New Orleans Pelicans

Dec 15 (8:00 pm EST)

Away

Houston Rockets (Preseason)

Jan 27 (8:30 pm EST)

Home

Boston Celtics

Dec 17 (8:00 pm EST)

Away

Houston Rockets

(Preseason)

Jan 29 (8:30 pm EST)

Home

Denver Nuggets

Dec 23 (8:00 pm EST)

Away

Memphis Grizzlies

Jan 30 (8:30 pm EST)

Home

Memphis Grizzlies

Dec 26 (8:30 pm EST)

Home

Toronto Raptors

Feb 1 (8:30 pm EST)

Home

Memphis Grizzlies

Dec 27 (7:00 pm EST)

Away

New Orleans Pelicans

Feb 3 (8:30 pm EST)

Home

Minnesota Timberwolves

Dec 30 (8:30 pm EST)

Home

Los Angeles Lakers

Feb 6 (8:00 pm EST)

Away

Houston Rockets

Jan 1 (8:00 pm EST)

Home

Los Angeles Lakers

Feb 8 (8:30 pm EST)

Home

Golden State Warriors

Jan 3 (7:00 pm EST)

Home

Utah Jazz

Feb 9 (8:30 pm EST)

Home

Golden State Warriors

Jan 5 (10:00 pm EST)

Away

LA Clippers

Feb 12 (7:30 pm EST)

Away

Atlanta Hawks

Jan 7 (10:00 pm EST)

Away

Los Angeles Lakers

Feb 14 (7:00 pm EST)

Away

Charlotte Hornets

Jan 9 (8:00 pm EST)

Away

Minnesota Timberwolves

Feb 16 (7:00 pm EST)

Away

Detroit Pistons

Jan 10 (8:00 pm EST)

Away

Minnesota Timberwolves

Feb 17 (7:00 pm EST)

Away

Cleveland Cavaliers

Jan 12 (8:00 pm EST)

Away

Oklahoma City Thunder

Feb 20 (5:00 pm EST)

Away

New York Knicks

Jan 14 (8:30 pm EST)

Home

Houston Rockets

Feb 22 (7:00 pm EST)

Away

Indiana Pacers

Jan 16 (5:00 pm EST)

Home

Houston Rockets

Feb 24 (8:00 pm EST)

Away

Oklahoma City Thunder

Jan 18 (3:00 pm EST)

Away

Portland Trail Blazers

Feb 27 (6:00 pm EST)

Home

New Orleans Pelicans

Jan 20 (10:00 pm EST)

Away

Golden State Warriors

March 1 (8:30 pm EST)

Home

Brooklyn Nets

Jan 22 (8:30 pm EST)

Home

Dallas Mavericks

March 2 (8:30 pm EST)

Home

New York Knicks

Jan 24 (6:00 pm EST)

Home

Washington Wizards

March 4 (8:30 pm EST)

Home

Oklahoma City Thunder