Shaquille O'Neal Believes Ben Simmons Can Succeed Without a Jump Shot; Compares Own Poor Free-Throw Shooting
Published 02/26/2021, 11:00 AM EST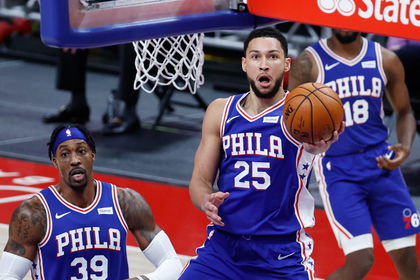 ---
---
As each season passes, the emphasis on three-point shooting keeps going up in the NBA. In such times, it is surprising to see a player like 76ers' star Ben Simmons thrive. In just his fourth season, Simmons has already gained an All-Star berth thrice. Despite all this success, many analysts believe he needs a jump shot to survive.
ADVERTISEMENT
Article continues below this ad
However, former NBA champion Shaquille O'Neal isn't among them. Initially, he agreed that Simmons needs a jump shot, but then proceeded to talk about how Simmons is finding ways to dominate without that and praised him for that. He compared himself to Ben and talked about how he struggled with free-throws but ended up with four rings.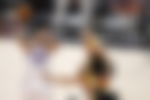 He said, "What do you do when you don't have a jump shot in this league? You do something else. I can do other things. I'm averaging 16-8-8, I don't need no jump shot. I want to be the best defensive player, I want to lead the league in deflections, I'm going to make you work.
ADVERTISEMENT
Article continues below this ad
"I didn't make free throws, but I got four rings. It really don't matter what you have and don't have, you've got to do other things and do them well and that's what Ben is doing right now."
Can Ben Simmons find further success with this approach?
In just four seasons, not only has Simmons amassed three All-Star appearances but also a Rookie of the Year, an All-NBA appearance, and also an All-Defensive team appearance. That is surely an impressive resume for a 24-year-old. However, one question still remains.
Can help the 76ers win a ring with his skill set?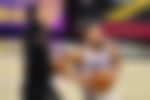 Simmons is not a 20 points per game player, but that is often out of choice. His playstyle involves focusing more on playmaking and defense, but he has shown he can score when he wants. Against the Jazz, matched up against two-time DPOY Rudy Gobert, he scored a career-high 42 points and was a menace. Although they didn't win, it proved he can drop 40 point games without shooting a three.
ADVERTISEMENT
Article continues below this ad
These all just prove he can help any contending team to go all the way without being able to shoot threes. However, he should definitely work on his free throws. Being a liability at the charity stripe will just force teams to target him in the clutch. If he is able to do that, there is no doubt he will finish his career with a ring.
ADVERTISEMENT
Article continues below this ad