Shaquille O'Neal Has Advice For Milwaukee Bucks Following Brutal Game 2 Loss Against Brooklyn Nets
Published 06/08/2021, 4:30 PM EDT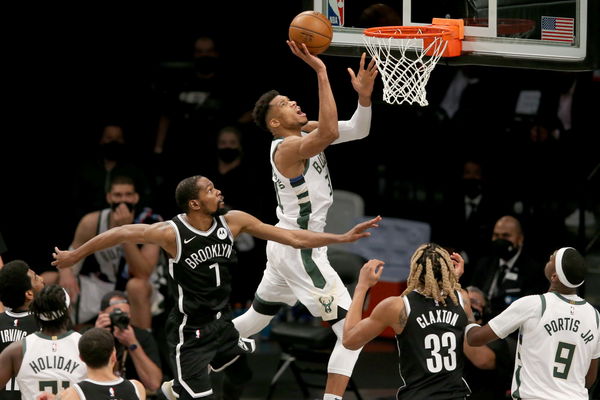 ---
---
The Milwaukee Bucks are battling the Brooklyn Nets in the Eastern Conference Semifinals. Currently down 2-0, it is surprising to see how bad they have played so far. They were were expected to cruise following the injury to James Harden, but they are in trouble right now.
ADVERTISEMENT
Article continues below this ad
Game 1 was an eight point loss, but in Game 2, the Bucks lost by 39 points. They looked lost and had no game plan. Following the game, Hall of Famer Shaquille O'Neal pointed out what went wrong for them. And he also gave them some valuable advice on how to plan for the upcoming games.
He said, "Milwaukee has two problems. One: their energy wasn't there. Two: just like in Game 1, they settled. Live by the jumpshot, die by the jumpshot. Game 1, we beat em up inside; we beat them on rebounds, let's just take them to the hoop. Let's take them to the whole every time and when we have the shot, we'll shoot.
ADVERTISEMENT
Article continues below this ad
"If they bring a little more energy and stop selling from the three ball, and beat them up inside, (they can win). Inside out still wins championships."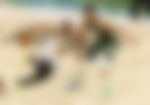 Can the Milwaukee Bucks use Shaq's advice and win the next game?
ADVERTISEMENT
Article continues below this ad
The Bucks have been one of the best three-point shooting teams in the regular season. However, they have been unable to replicate that in the playoffs. In Game 2, they went 8-27 from the three-point line. This is why Shaq wants them to change their rigid mindset of just forcing threes.
The Nets don't have an elite rim protector on the team and the Bucks have the ability to abuse that. In Giannis Antetokounmpo, they have one of the best slashers in the league. Brook Lopez isn't the same post player he was before, but he can still trouble the Nets' defense in the paint. They need to explore different ways of getting to the basket, because just shooting threes isn't working for them.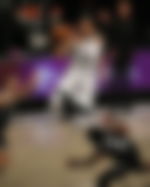 In Game 1 of the series, the Bucks scored 72 points in the paint, so they know it is their strength. So they need to just stick to their strengths, and when the opportunity arises to score from the perimeter, they should pounce on that. An inside-out scoring approach is exactly what they need, as Shaq explained on NBA on TNT.
ADVERTISEMENT
Article continues below this ad
WATCH STORY HERE – When a Retired Michael Jordan Schooled an Arrogant Chicago Bulls Rookie