Shaquille O'Neal Reacts to Jeanie Buss Snubbing Him in Top Five Most Important Lakers
Published 05/05/2021, 3:00 PM EDT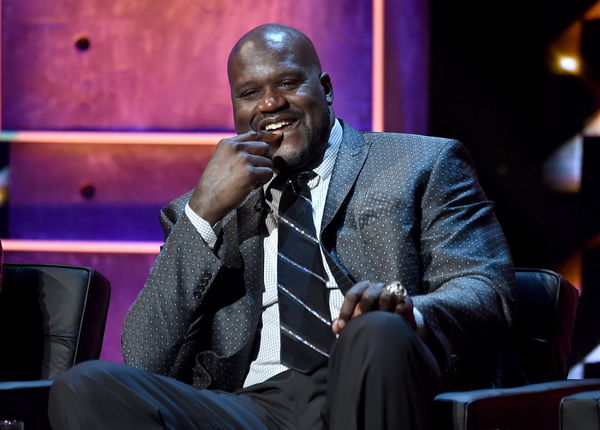 ---
---
The Los Angeles Lakers have had a history of legendary players donning the iconic purple and gold. So it becomes tough to rank who are the best to ever play for the team. When Lakers owner Jeanie Buss made her top five, she raised a few eyeballs after not adding Shaquille O'Neal.
ADVERTISEMENT
Article continues below this ad
In her top five, Buss had Kareem Abdul-Jabbar, Kobe Bryant, Magic Johnson, LeBron James and Phil Jackson. There was no room for the Diesel who led the Lakers to a three-peat. From his time on NBA on TNT, one can observe how Shaq is petty when it comes to such arguments. He couldn't take Charles Barkley seriously after he didn't have Shaq in his all-time top ten list.
Surprisingly, this time Shaq has taken a different approach to the situation. During a recent podcast, Shaq said that he had no problems about Buss' list. He said, "I'm not mad about that," and then spoke about how he would have argued had he been younger. But he won't do that now.
ADVERTISEMENT
Article continues below this ad
He also mentioned how he has a lot of respect for Buss, who he is close to. Her father brought him to LA back in 1996, and he knows her since then.
Should Shaquille O'Neal be included in a Lakers top five ranking?
Buss' list was very surprising. Three of her picks: Kobe, Magic and Kareem are rock solid and they deserve to be there. But LeBron and Phil Jackson are contentious choices.
The problem with having Jackson is that all such rankings include players usually, and he is a former coach. Adding LeBron would be a recency bias for others but since Buss was in charge of bringing him in, she has a personal connection with him. That could be the reason she added him.
ADVERTISEMENT
Article continues below this ad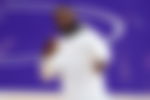 With two spots up for grabs, there are many players fighting for that spot. Jerry West, Elgin Baylor, James Worthy and Shaq too. During his career with the Lakers, Baylor was an incredible scorer and rebounder. But he had no rings because he player in the Bill Russell era. Worthy had three rings with the Lakers but wasn't an outright star like the others.
So along with West, Shaq deserves a spot in the Lakers all time top five ranking. The Logo took the Lakers to nine NBA Finals and won once, while Shaq led them to a three-peat. Both of them are not just two of the best Lakers, but also two of the best NBA players of all-time.
ADVERTISEMENT
Article continues below this ad