Shawn Kemp Reveals Chicago Bulls Almost Traded Scottie Pippen For Him
Published 12/24/2020, 1:56 AM EST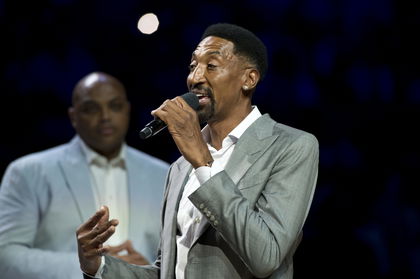 ---
---
One of the best quotes from The Last Dance documentary was "Whenever they speak Michael Jordan, they should speak Scottie Pippen." Michael Jordan said it, which showed how much he respected his teammate Scottie Pippen and his contribution to the Chicago Bulls. Jordan got all the plaudits, but without Pippen, it would not have been possible.
ADVERTISEMENT
Article continues below this ad
But according to six-time All-Star Shawn Kemp, this duo was closing to being separated.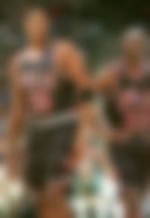 Chicago Bulls almost traded away Scottie Pippen
ADVERTISEMENT
Article continues below this ad
During a recent interview, Kemp revealed that the Bulls were going to trade for him. Kemp was playing with the SuperSonics back then, and the deal involved Pippen going the other way.
"I had a good relationship with Phil," Kemp said. "They were very interested in drafting me when I came out of the draft. They also tried to trade me for Scottie Pippen in '94. When I was playing for the dream team too, they actually tried to trade me for Pippen that summer… They actually did trade me to Chicago. I woke up listening to it on ESPN. The problem was fans in Seattle said that they were going to burn down the Seattle Coliseum if the trade went through. The ownership called saying they were going to make the trade, but they just reversed the trade because they were afraid of the public outcome here in Seattle."
According to Chicago Tribune, the Bulls almost completed the deal on Draft Night in 1994, and this was after Jordan had retired. The Bulls were probably trying to blow the team up after Jordan's retirement. But SuperSonics owner Barry Ackerley decided to avoid the backlash and pulled the plug on the deal.
How could this have affected Michael Jordan's return?
Jordan retired in 1993, following their three-peat. But he came back in 1995 with an iconic two-word announcement: "I'm back."
ADVERTISEMENT
Article continues below this ad
So if the trade had gone through, he would have returned to see his favorite teammate gone. But Kemp was also one of the best players in the league at that time. The triangle offense wouldn't have worked for them, but they would still be one of the best teams in the league.
They would also have had multiple draft picks from the Sonics, which would make them stronger. Jordan's playmaking would have come to the fore playing with Kemp, and they would have been a fun duo to watch.
ADVERTISEMENT
Article continues below this ad