'Sh*t Is Fun': Nets' Kevin Durant Reveals Why He Loves to Interact With Fans on Twitter
Published 05/06/2021, 8:21 AM EDT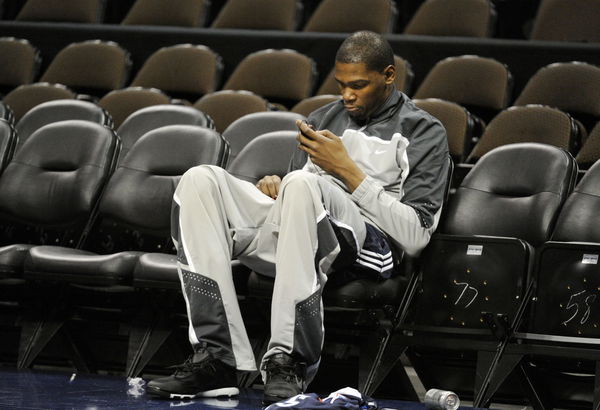 ---
---
Twitter is a great platform for fans to interact with players. And no other player engages with fans on that platform like Kevin Durant. The former MVP is very active on Twitter and often immediately sends out tweets after games.
ADVERTISEMENT
Article continues below this ad
Durant is also notorious for trolling fans on the platform. He is not afraid to be blunt and is always ready to speak his mind. During a recent podcast, he explained why he is so active on Twitter.
He initially spoke about how interacting with others is fun. "I enjoy the banter and the conversation around the game and who I am," Durant said. "I'll talk to anybody if it's a cool conversation. I get a kick out of telling somebody the truth, especially if it's about me. That sh*t is fun, seeing how people respond."
ADVERTISEMENT
Article continues below this ad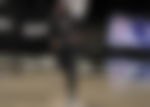 Later he spoke about being active on Twitter has helped him to be better on different fronts. "Twitter has made me better," he said. "Witty, my mentality and thought process… Just going through my timeline, people have nice insights on things that I didn't have and I can learn."
Looking back at some of the best Kevin Durant Twitter beefs
Over the years, Durant has had many iconic beefs on Twitter. The most recent argument he had was against NBA analyst Shannon Sharpe. It all started with Sharpe using a fake quote to slander Durant on his show. The Nets star isn't one to let go, so he shot back at Sharpe on Twitter for his poor journalism.
Sharpe couldn't own up to his mistake and engaged in a back and forth which ended up with him blocking Durant.
Another infamous argument he has was with former teammate Kendrick Perkins. Back in January 2020, Perkins sent out a clearly attention seeking tweet where he said Russell Westbrook is the best player to wear a Thunder jersey. It's common knowledge that Durant holds that honor. But Perkins said it just to trigger him.
ADVERTISEMENT
Article continues below this ad
Just days later, this continued as Perkins unnecessarily criticized Kyrie Irving, and Durant was annoyed. He called Perkins a "sell out" and retweeted a video of Perkins airballing a jumpshot. Durant said little this time, but it was enough to make Perkins almost cry on national TV later.
There is no other player in the NBA who is entertaining on both the court and on social media like Durant. Never change, KD.
ADVERTISEMENT
Article continues below this ad