Brooklyn Nets' Star Sees Himself as Draymond Green if Coach Steve Nash Follows Warriors Model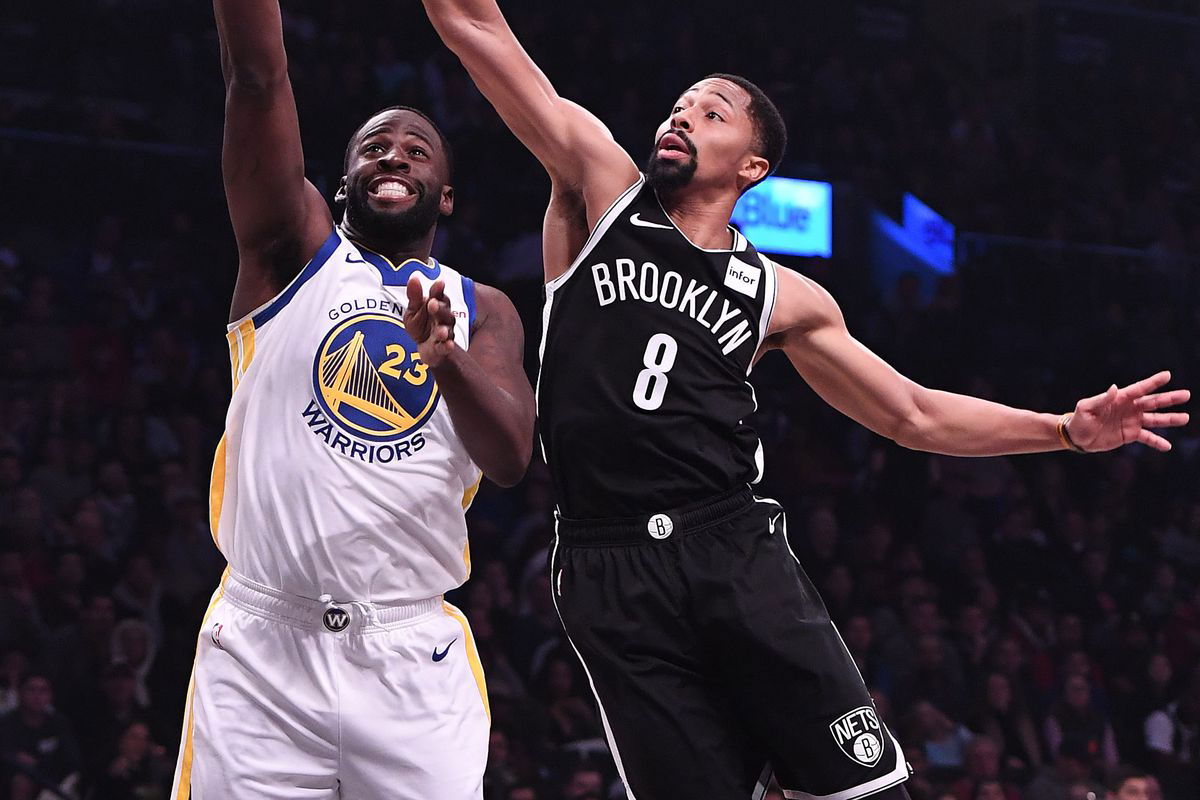 The Brooklyn Nets look like one of the most dangerous teams for the upcoming season. Pairing a superstar point guard in Kyrie Irving with Kevin Durant, one of the greatest scorers of all time, is going to be explosive. They also have an amazing support cast alongside Hall of Famer Steve Nash, who is their coach.
This is Nash's first stint as a head coach. Since he has experience of working with the Warriors as a player development consultant, Nets point guard Spencer Dinwiddie has said that he is ready to take on a Draymond Green role, if Nash introduces the GSW model.
He said, "I view myself if we're going with the Golden State model as the Draymond Green, the glue. Sometimes, I get 10 boards, sometimes, I get 10 assists. Sometimes, I score a little bit more because obviously, we have a super dynamic point guard. I'd be blessed to fill that role this year and try to win a championship."
Dinwiddie excited to work with new Brooklyn Nets coach Nash
Now, in his third season with the Nets, Nash is going to the third coach he has played under in Brooklyn. But with the resume that Nash has, Dinwiddie is hyped.
"I'm thrilled that he is [our coach]," he said. "His basketball acumen is second to none. Multi-time MVP, one of the greatest point guards of all time, somebody that you can learn a ton from."
"And being in the position that I'm in, he also the kinda career where he played some of his best basketball late. So, just a career-arc and career path that I would love to follow. So it's a match made in heaven for me, personally."
With Caris LeVert being in explosive form during the bubble, it is likely that Dinwiddie will end up as the sixth man. Having him off the bench is a luxury for the Nets, and his scoring will be crucial in the pursuit of their first-ever title in franchise history.
They haven't gone beyond the second round in the playoffs since 2003, when they lost in the NBA Finals. So with the strongest roster they have ever assembled, there will be a lot of expectations for them.
Sunny October day got us daydreaming about when we can do this again 🖤 pic.twitter.com/bpxwHcS6xZ

— Brooklyn Nets (@BrooklynNets) October 9, 2020