'Warriors Can't Develop Players': Stephen Curry's Former Teammate Nearing Much Awaited Return Sends NBA Fans Rogue
Published 06/21/2022, 8:00 AM EDT
By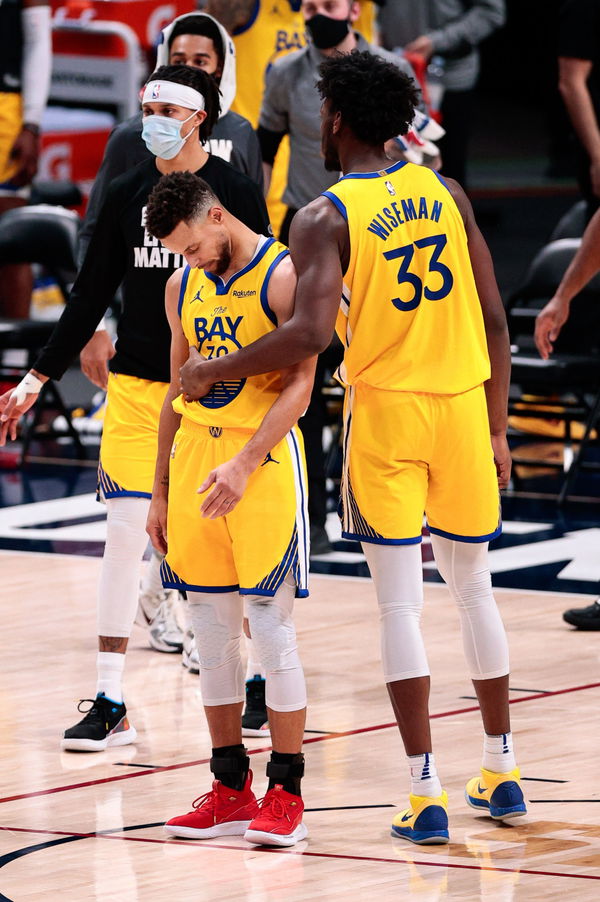 NBA fans took to Twitter when a recent update about sophomore center James Wiseman's health and return came up. According to the Warriors front office, James Wiseman will play NBA basketball next season. Wiseman will begin his season with a stint in the summer league. Fans in the Bay area wanted him to suit up with Stephen Curry and play his first NBA finals, but injuries didn't allow it.
The 'James Wiseman Situation'
ADVERTISEMENT
Article continues below this ad
Wiseman's situation has outraged fans all over the league. James Wiseman was drafted second overall in the 2020 draft by the Golden State Warriors. He showed great potential on the offensive end and was developing chemistry with teammates like Stephen Curry and Draymond Green. He is yet to play with Klay Thompson, who had his fair share of injuries that kept him out of league basketball for two years.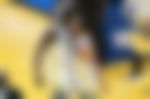 Wiseman had to undergo an ortho-biologic injection recently. Halfway through his rookie season, he tore his meniscus and had surgery to repair it in April 2021. A fan tweeted "Jesus, this kid is 21 years old and is receiving plasma treatment… best case scenario we get 1-2 years of 10-10 ball".
He was scheduled to play this season, but was not conditioned to. Subsequently, fans were not amused with how the Warriors dealt with Wiseman and his health from office executive Bob Myers. Another user tweeted saying, "Warriors Can't Develop Players".
The tweet racked up over 400 retweets and 11,000 likes. Most of the comments were banter, some were full of optimism, and some questioned the youngster's talent. Here are some of the reactions:
Jesus, this kid is 21 years old and is receiving plasma treatment… best case scenario we get 1-2 years of 10-10 ball.

— Lance P. (@FoggySideWest) June 13, 2022
Lmaoooo warriors can't develop players

— BOOGIE (@1LANCYY) June 13, 2022
Anthony Bennett vs. James Wiseman. Who wins?

— Edolla$ignn (@gyrobee) June 13, 2022
Keep hope NBA Twitter, remember how Joel Embiid's knee was sketchy early in his career!

— Saul Banks (@MSPCurly_p) June 14, 2022
Warriors and their drafted veteran core: Stephen Curry, Klay Thompson, and Draymond Green
The Golden State Warriors have had quite a success in developing players. Their championship core that won 3 rings was entirely drafted between 2009 and 2012. Stephen curry was drafted 8th overall, while Klay was drafted 11th. Both the splash brothers developed with the Warriors and found success with them. The coaching staff created Draymond Green's playmaking and chemistry with Stephen Curry and Klay Thompson.
Additionally, the Warriors dynasty's success was backed by them, trusting their young core as they entered a rebuild in the 2010s. Jerry West kept and developed the warrior roster. According to Sports Illustrated, Jerry West threatened to walk away from his position as GM if the 2015 trade for Kevin Love and Klay Thompson went through.
Team owner Joe Lacob said, "There was never, ever a time when we were going to consider trading Klay in that deal," he says. "Jerry was strong on that, but so was everybody else."
Time and again, Social media debates stir up about how James Wiseman was a poor draft choice over LaMelo Ball. The hope around the league is that Warriors develop the new youngsters as they did in 2010.
Warriors and their drafted veteran core: James Wiseman, Kuminga, Poole, and Moody
The future looks bright for the Bay, with Jordan Poole establishing himself as the third pillar in the Splash Brothers. Rightly so, Jordan Poole's nickname is 'the Splash Kid'. Warriors' staff sent him to the G-league in the 2020-21 season; since then, he has erupted.
Jordan Poole on his nickname:

"I've heard some really good ones. Kid Splash is pretty cool." 💦

— 95.7 The Game (@957thegame) June 7, 2022
His improvement is largely credited to his stint in the G-League in February 2021. Surprisingly, Jordan Poole had never scored 25 points in a game before going to the G-League. Since his March 1st, 2021 return, Poole has scored at least 25 points in 22 games.
ADVERTISEMENT
Article continues below this ad
Subsequently, In the 2021-22 season, he was a front runner for 'Most Improved Player. He averaged 19.5 points and developed into a starter, starting 51 games. Jonathan Kuminga and Moses Moody have also shown glimpses of a bright NBA career.
WATCH THIS STORY: Warriors vs Celtics game 4 highlights
Moreover, fans compared Wiseman to Embiid. Embiid had his fair share of injuries early on, but since then he has been playing at an all-Star and MVP level. James Wiseman and Joel Embiid are a great comparison and hopefully, the stars align for the warrior, as they did for Embiid. James Wiseman's progression was not amusing to NBA Twitter in the slightest.
ADVERTISEMENT
Article continues below this ad
Surprisingly, NBA Twitter was comparing the 2nd pick to players like Anthony Bennett when a fan brought up Joel Embiid. Bennet was a former cavalier first overall pick that had a not-so-desirable NBA career.In the end, it is hopeful that with all these successful storylines that the warriors have drafted and developed, James Wiseman becomes one of them.
Let us know in the comments what your opinions on Wiseman are.