Steve Kerr Details How Phil Jackson Used to Handle Dennis Rodman During Their Times At Chicago Bulls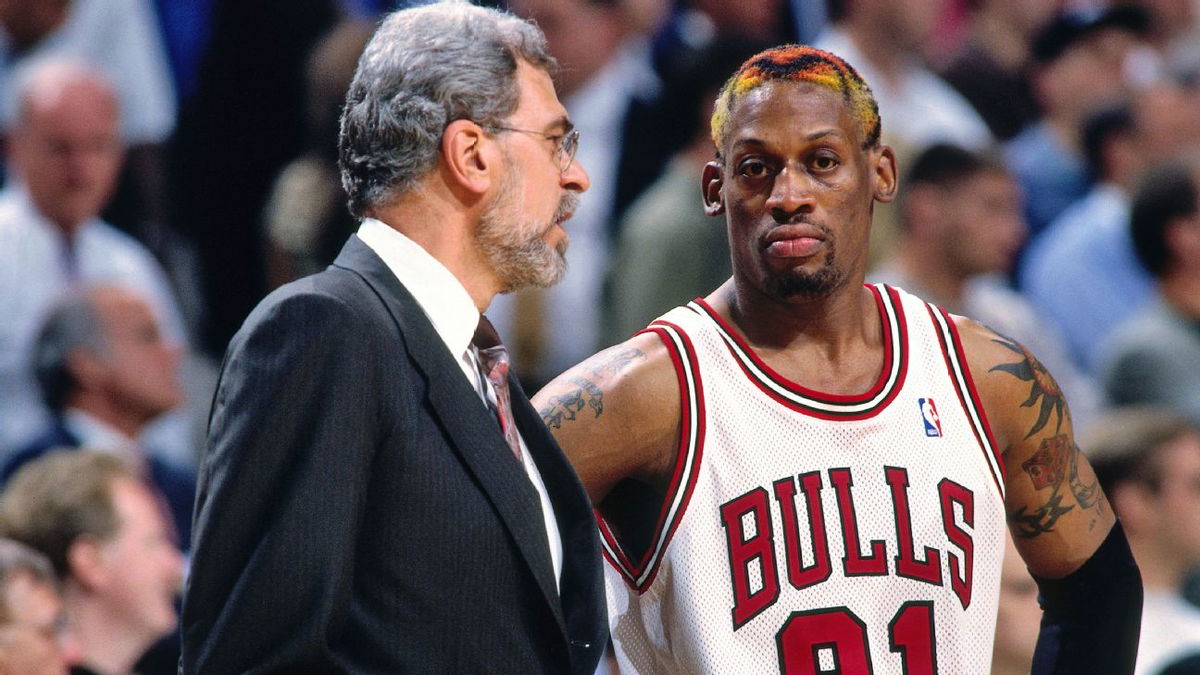 Back in the 90s, the Chicago Bulls were the team to beat. Winning six titles in eight years, including two three-peats, is a testament to their dominance. Michael Jordan, Scottie Pippen, and Dennis Rodman were the heroes on the court, but a lot of the credit also goes to the genius orchestrating their rise, Phil Jackson.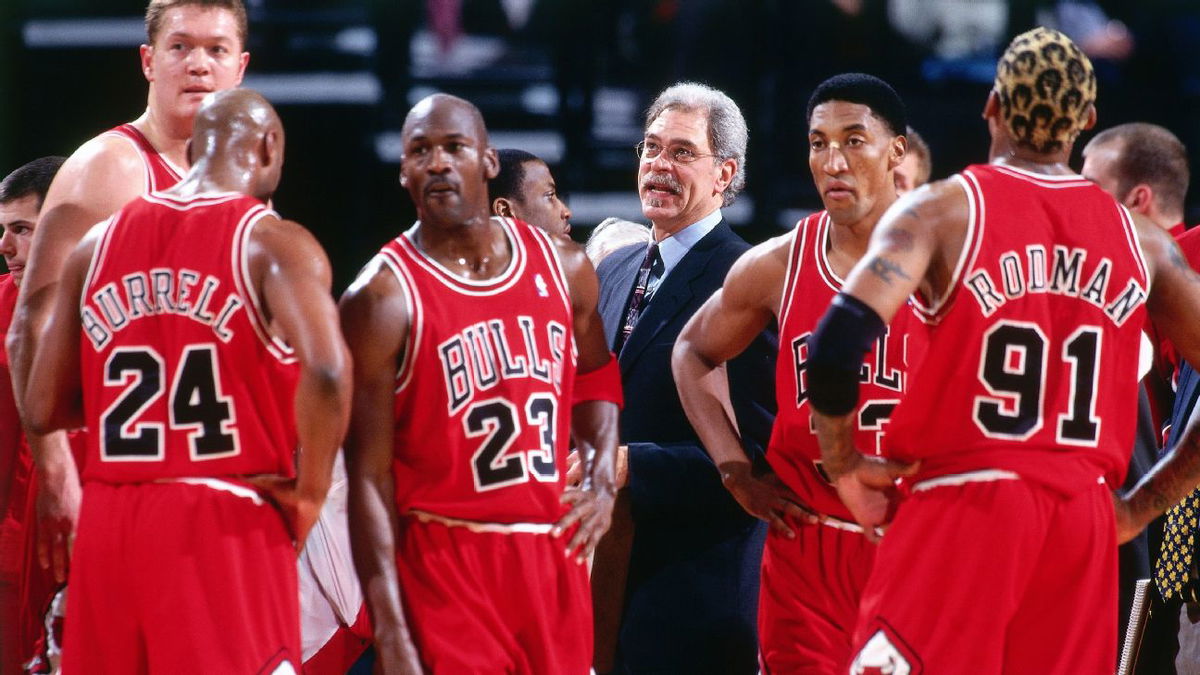 Warriors coach Steve Kerr, who was also part of the team, says the way Jackson handled Rodman was crucial. Rodman had earned a notorious reputation for himself, but Jackson always understood.
"The way Phil coached Dennis was the key to everything," Kerr said. "It really informed me of what coaching was about. Because Phil demanded certain things from Dennis and got out of his way. I saw how powerful that was.
"The idea of giving someone vision, and then letting them go and occasionally reigning them back in show them the vision again, letting him go again, that's powerful. To me that's coaching these players are arduous they are so gifted at this level. The way Phil coached Dennis was genius."
Can the Chicago Bulls bounce back?
Since Jordan and co. won the title in 1998, the Bulls have never made it to the NBA Finals again. They have only made it past the second round once in all these years and have been struggling ever since. The Bulls haven't been able to qualify for the playoffs for three years in a row now and have just become a lottery team.
They have the talent to make it as a lower seed, but they could not perform as a team. But with the new front office changes, fans will hope for an improvement. Former head coach Jim Boylen was fired, and looking back at his reputation among the players, that should be a boost for them.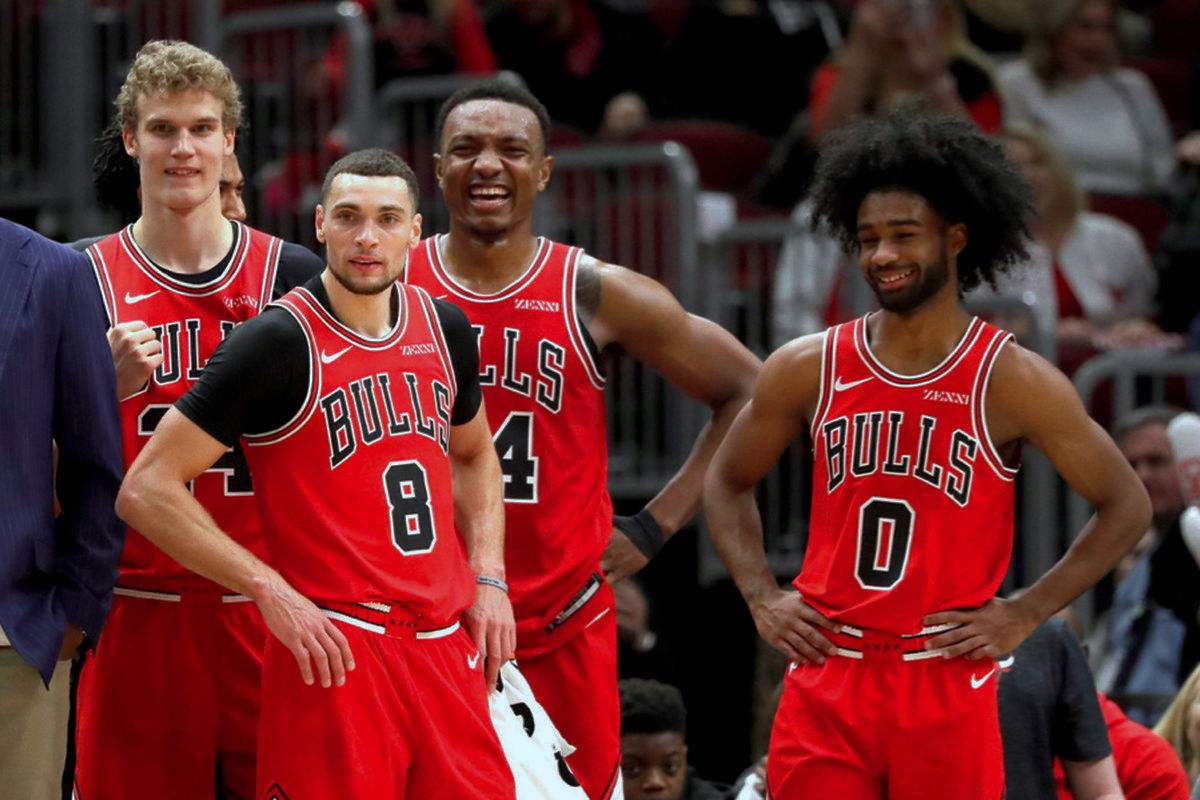 The Bulls need to move some bad contracts away and build a solid team around star Zach LaVine. Since Anthony Davis is resigning with the Lakers, their hope for a marquee free agent is now diminished. But heading into the 2021 season, they have a lot of cap space and that could help them rebuild with strong foundations.