"That Isn't Marketing": Lakers Owner Proud About Team's Genuine Emotions Towards Kobe Bryant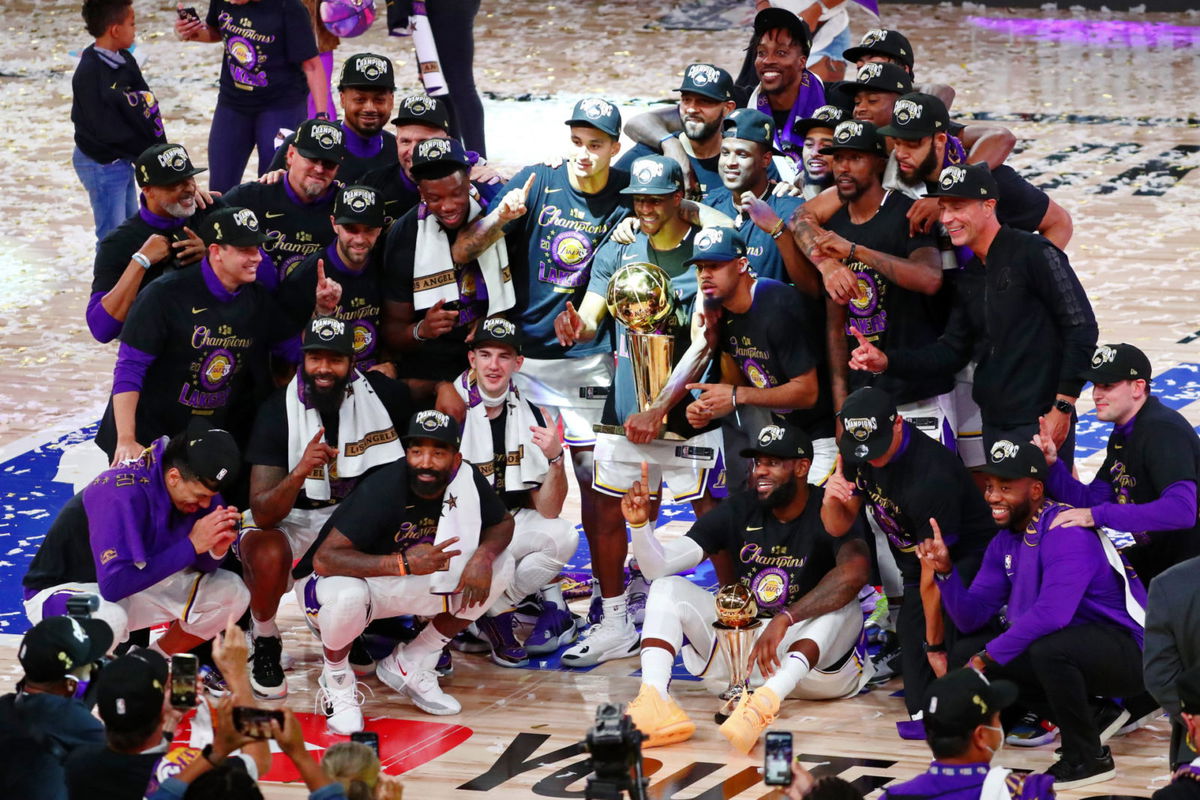 The Los Angeles Lakers faced a lot of hardships on their way to the 2020 NBA title. Not only did they have to conquer the bubble but also play with heavy hearts, following Kobe Bryant's passing in January.
It wasn't easy for them, but owner Jeanie Buss talked about how the team's emotions towards Kobe after his passing were genuine and not just some marketing stunt.
She said, "When we finally did come back and play, Lebron made a speech where he said to Laker nation, I am strong, lean on me, I've got broad shoulders. And that's what we did. We leaned on LeBron to lead us in this grieving process. It became part of the season of keeping Kobe close to our hearts. It was something that happened organically.
"When Anthony Davis made that game-winning shot and set Kobe's name when he made it, that's organic. That comes from the heart, that isn't a marketing thing. That's real and that's humanity."
ALSO READ – "He Did Something I Will Never Forget": How Kobe Bryant Impressed Lakers Owner Within the First Meeting
Lakers overcome emotions to win the title for Kobe
The first game that the Lakers played after Kobe's passing was an eight-point loss to the Blazers at the Staples Center. But after that, they went on a 16-3 run before the NBA was suspended. Kobe's passing made the media pile on the pressure on the Lakers, saying that they had to win it for Kobe.
This pressure looked to catch up with the Lakers when they played in the seeding games in the bubble. But once the playoffs started, the Lakers weren't messing around.
After the Game 1 loss, the Lakers sent the Blazers packing in a five-game series. The Rockets weren't spared either and got the same result. They then set up a Western Conference Finals date with the Nuggets, who couldn't stop them either. Davis hit 'that' game-winner in Game 2 of this series and then helped the Lakers to another 4-1 win.
Facing the Heat in the Finals, the Lakers had a couple of hiccups but ended up beating them 4-2 to be crowned champions. A decade after Kobe won the 16th title for the Lakers, LeBron led them to their 17th. Instead of getting bogged down by their emotions, they channeled it into their game and emerged champions. There could have been no better tribute than this for Kobe.
ALSO READ – WATCH: LeBron James Goes Out of His Way to Treat His Die-Hard Fans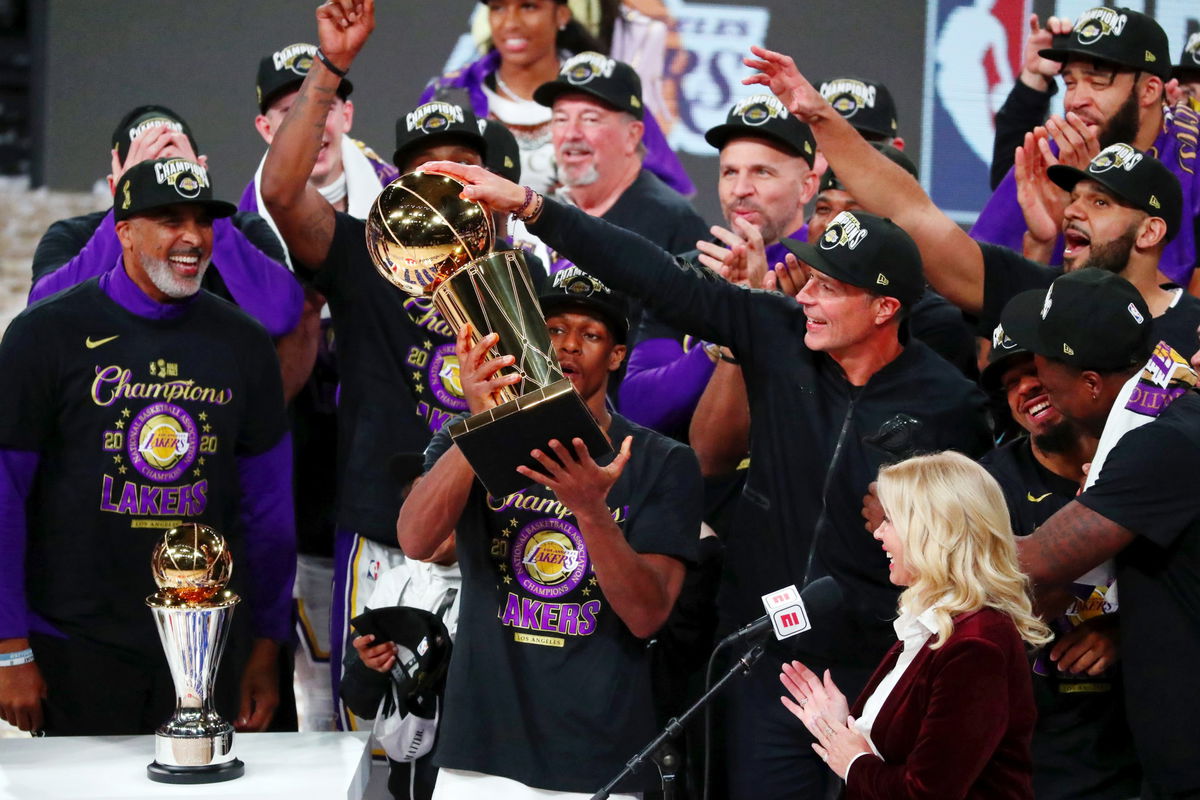 Get notified about breaking news and watch highlights on the go; join the Arena on NBA Hoops