'That's What It Takes': How Kobe Bryant Inspired Julius Randle and the Entire Knicks Team
Published 04/12/2021, 10:54 PM EDT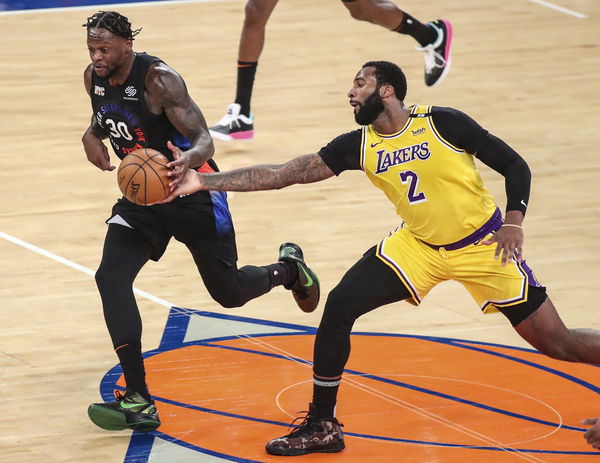 ---
---
Hall of Famer Kobe Bryant was one of the greatest players of all time. So when he gave advice, it would have been silly to reject it. New York Knicks star, Julius Randle, not only learnt a lot from him during his time with the Lakers but also passed his learnings on to his team.
ADVERTISEMENT
Article continues below this ad
The Knicks faced the Lakers tonight and during the game, the commentator revealed how Kobe gave some invaluable advice to Randle during his Lakers days.
She said, "It was Bryant who taught him whenever you land in the next city for the next game, you hit the gym, you put up shots before you go to the hotel. No matter how late or inconvenient that may be. It's the game and the work that comes first."
ADVERTISEMENT
Article continues below this ad
Later, she revealed how before a game against the Pistons, Randle landed in a school in Detroit to practice. Although it was late, the school agreed to stay open. When Randle arrived, the athletic director was waiting for him. He told Randle how players never did such a thing anymore. And in fact, the last player to do it was Kobe himself. That made Randle emotional, and he got chills.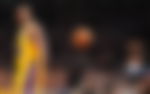 Randle passes on the advice from Kobe Bryant to his team
In the end, the commentator spoke about how Randle is incredibly proud that the Knicks have also adopted this approach.
She said, "What he's most proud of is that that tradition is passed on to the Knicks. So now when he is finding those gyms late at the night, he's not going alone. He's going with his Knicks teammate. They're all doing that work. And it's all because Kobe taught them that that's what it takes."
ADVERTISEMENT
Article continues below this ad
Tonight, they used Kobe's advice to beat his old team. They beat the Lakers by 15 points to get their third straight win. Randle was back to his best after a cold run of games. He scored 34 points while shooting 13-23 from the field. He also had 10 rebounds and four assists to complete a superb performance.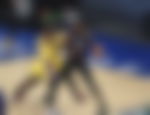 The Lakers were in good form, but the Knicks didn't care and thrashed them. This win helps them to keep the pressure on the Celtics, as they aim to ascend in the Eastern Conference standings.
ADVERTISEMENT
Article continues below this ad