'There's No Slander': LeBron James Explains Why Utah Jazz's Donovan Mitchell and Rudy Gobert Were Last Picks
Published 03/04/2021, 9:54 PM EST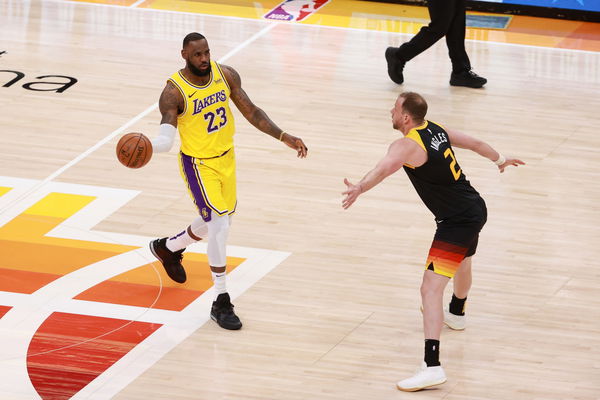 ---
---
The All-Star Break will begin after tonight's set of games. But the festivities have already commenced with LeBron James and Kevin Durant picking their teams for the 70th edition of the games.
ADVERTISEMENT
Article continues below this ad
LeBron got the first pick for the starters, and KD got the first pick for the reserves. The last two players left were Utah Jazz stars Donovan Mitchell and Rudy Gobert. Despite the Jazz being the best team in the league because of those two players, they fell to the bottom of the pile.
Before anyone else could say anything, LeBron stepped up in a bid to clarify the Jazz situation. "There's no slander to the Utah Jazz," he said.
ADVERTISEMENT
Article continues below this ad
"But you guys gotta understand, just in like in video games growing up, we never played with Utah. As great as Karl Malone and John Stockton were, we would never pick those guys in video games."
If that wasn't bad enough, when LeBron had his second-last pick and Gobert was on board, he chose Domantas Sabonis instead despite admitting to the need of 'size' on his team. Charles Barkley pointed this out while everyone else including LeBron just burst out laughing.
Mitchell and Gobert might not have been too pleased watching this, but they will definitely aim to use this as motivation to bolster their resolve to win, both in the regular season and the All-Star game.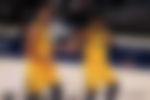 Who wins: Team LeBron James or Team Kevin Durant?
With his first pick, LeBron chose the reigning MVP Giannis Antetokounmpo while KD chose teammate Kyrie Irving. Ever since the Warriors' foray into the league, LeBron never got the opportunity to team up with Stephen Curry. But he was determined to change that and chose his fellow Cleveland native Curry with his second pick.
At the end of the first set of picks, Team LeBron had Curry, Luka Doncic, Giannis, Nikola Jokic, and LeBron himself. Team Durant had Kyrie Irving, Bradley Beal, Kawhi Leonard, Jayson Tatum, and Joel Embiid. With Durant out with an injury, Tatum was brought in to replace him since he had the highest number of votes among forwards in the East.
ADVERTISEMENT
Article continues below this ad
While the reserves feel more balanced for both sides, there is a stark difference between the two starting lineups. LeBron always finds a way to build an amazing team, and he didn't disappoint this time around either.
If KD was playing, it could have been better, but in his absence, Team LeBron will be the favorites to go all the way.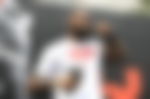 ADVERTISEMENT
Article continues below this ad
Trending Stories