Three Reasons Why The Lakers Should Choose Andre Drummond over DeMarcus Cousins
Published 03/09/2021, 7:00 AM EST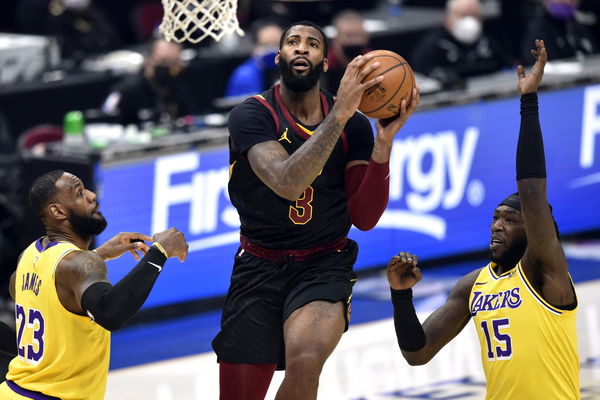 ---
---
The Brooklyn Nets have got the Los Angeles Lakers scrambling. After assembling a super team with Kevin Durant, James Harden, and Kyrie Irving, they have now added Blake Griffin too. They pose a serious danger to the Lakers' title defense now.
ADVERTISEMENT
Article continues below this ad
With the team they have currently, the Lakers are unlikely to beat the Nets in a seven-game series. One of their weaknesses has been poor interior defense. To aid them on this front, the Lakers are linked to Andre Drummond and DeMarcus Cousins. Drummond needs a buyout from the Cavs, while Cousins is already a free agent. Let's look at why the purple and gold should chase him instead of Cousins.
Lakers need an elite big in Davis' absence
ADVERTISEMENT
Article continues below this ad
Drummond is still only 27 and is playing in his prime. This season he is averaging 17.5 points and 13.5 rebounds per game. On the other hand, Cousins' injuries have taken a toll on him. He is only averaging 9.6 points and 7.6 rebounds on a poor 37% FG. Having Drummond gives them an assurance of an elite big man till Anthony Davis returns, and on his return, gives the Lakers superb frontcourt duo.
Andre Drummond doesn't miss many games
Out of the seven full seasons he has played in the league, Drummond has played in at least 79 games in six of those seasons. The only time he didn't was during his rookie season. Since then he has been very reliable and has been almost injury-free. The Lakers already know about Cousins' injury issues and should aim to steer clear and get a reliable option like Drummond instead.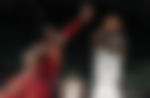 Drummond already shares a relationship with AD and LeBron
In a 2015 interview, Drummond talked about how he shares a close relationship with Davis, a fellow member of the 2012 NBA Draft class. Although they never played together before entering the league, competing against each other since high school built a bond and it was solidified through their team up for the USA national team.
Although LeBron isn't as close, back in 2018, he did seem very hyped about having Drummond on his All-Star team. Cousins is also close to the team since he was a part of their roster for most of the 2019-20 season, but that relationship didn't turn out to be fruitful.
ADVERTISEMENT
Article continues below this ad
There is definitely interest from other teams like Clippers and the Nets if Drummond becomes available. But this relationship with AD and Bron should help the Lakers to seal the deal if the Cavs allow him to leave. He can definitely help them to defend their title.
ADVERTISEMENT
Article continues below this ad