'Took That Dynasty Run Personally': Former Warriors Star Agrees With Stephen Curry's Statement
Published 03/01/2021, 10:30 PM EST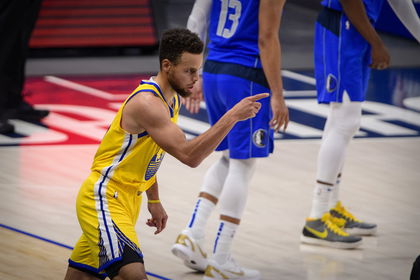 ---
---
The Golden State Warriors lost last night to the Los Angeles Lakers. It was one of their most disappointing games, as the Lakers blew them out by 26 points. Following the loss, Stephen Curry spoke about how teams are eager to beat them now when they're weaker because they couldn't do it a few years ago.
ADVERTISEMENT
Article continues below this ad
"We have to remember — even when we're playing well, teams still want to beat us and beat us bad," Curry said after the defeat. "They still have a lot of memories from the last five-six years."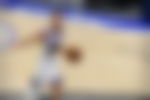 While some people didn't like this comment, former NBA champions and former Warriors players, Matt Barnes and Richard Jefferson agreed with it.
ADVERTISEMENT
Article continues below this ad
Barnes said, "This is the realest talk I've heard in a long time. People took that dynasty run personally. They were stomping on people and taking names. Dancing and celebrating and winning championships — people don't forget that. So until they right this ship, people are gonna take pride in trying to beat the Warriors down every single night."
Will the Warriors return to their former glory?
Barnes had two stints with the Warriors. The first one was from 2006 to 2008, and then he played his final season with them in 2016-17 when they won the title. He was a first-hand witness to the beating they gave to the other teams. But Jefferson played for them from 2011 to 2013 when they weren't as good, and he was also part of the Cavs team that got whooped in 2017, so he knew how it felt.
"They were doing some quote-unquote 'historically disrespectful stuff' on the court," Jefferson said. "And whooping you, and there was nothing you could do about it. So now that you're down — oh no, we're gonna keep that gas pedal [on]."
The Warriors are no way near that level now. They would have been close to it had it not been for Klay Thompson's injury. But there are a few doubts about whether he will return to his previous best after two years of injuries.
ADVERTISEMENT
Article continues below this ad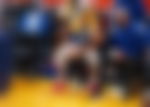 It looks like the Warriors have had their fair share of titles and glory because it is unlikely that they will return to that level of domination again. Curry and Draymond Green have looked vintage at times, but they are just barely holding on to the eighth seed. They will probably make the playoffs, but there won't be too many expectations beyond that.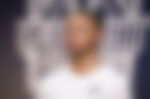 ADVERTISEMENT
Article continues below this ad