Unique Stat Forecasts How LeBron James Led Lakers Are Unlikely to Win 2021 NBA Championship
Published 05/08/2021, 8:18 AM EDT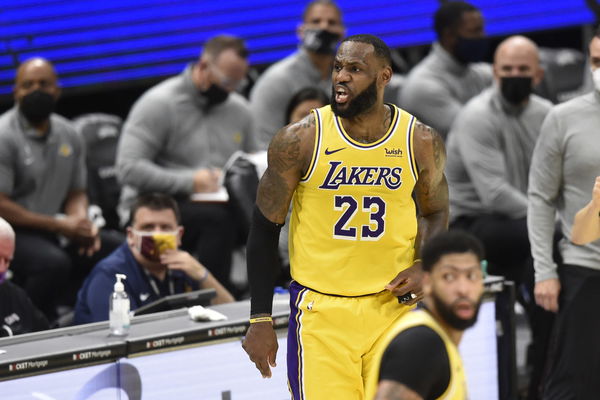 ---
---
The Los Angeles Lakers continued their dismal run last night. They fell short by five points against the Portland Trail Blazers in what was a must-win game for them. Anthony Davis had his best game since his return from injury, but that wasn't enough for the Lakers. The absence of LeBron James hurt them once again.
ADVERTISEMENT
Article continues below this ad
The duo have just played together in 25 games all season with a 17-8 record. Although their last two games together ended in losses, those were just recovery games for the Lakers duo. At their best, they are arguably the best duo in the league. Their lack of playtime together is the reason for the Lakers falling below expectations. Their record is just 36-29, and they look destined for that seventh spot.
While this form would indicate the Lakers are far from contenders this season, a unique stat suggests the team does not stand a chance at all. According to ESPN, no previous championship winning team has had their top-2 scorers miss 50+ games combined or 20+ games each. So far AD and Bron have missed a combined 58 games, with Davis missing 35 and LeBron missing 23.
ADVERTISEMENT
Article continues below this ad
The Lakers top-2 leading scorers, LeBron James (23) and Anthony Davis (35), have combined to miss 58 games.

No NBA champion has ever seen their top-2 scorers miss 50+ games combined or 20+ games apiece.

The Lakers are 17-8 when James and Davis both play this season. pic.twitter.com/5hVOegAmcH

— ESPN Stats & Info (@ESPNStatsInfo) May 8, 2021
And not just that, the lowest seed to ever win the NBA title is the 1994-95 Houston Rockets who won it as a sixth seed. Currently, the Lakers are likely to finish seventh, which means they'll need to beat history to be crowned champions.
Can the Lakers beat the odds and accomplish this historic feat?
History doesn't support the Lakers claims of being contenders, and neither does their form. They have won just two out of their last 11 games and are struggling badly. So the purple and gold will have to beat all odds if they want to defend their title.
But overcoming historic odds is something LeBron is familiar with. When his Cavaliers went 3-1 down in the 2016 NBA Finals, all hope was lost. No team had ever come back in the Finals after going 3-1 down. But a determined LeBron led them to a historic comeback, and the Cavs won their first ever title.
ADVERTISEMENT
Article continues below this ad
LeBron and co will have need to display similar effort in the playoffs to stand a chance. Being a lower seed only makes the journey tougher, but there is no stopping LeBron at his best. If the Lakers can get him back to 100% fitness, they will be a contending team regardless of seeding.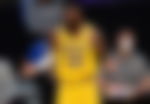 ADVERTISEMENT
Article continues below this ad