Veteran NBA Referee Details Why Allen Iverson is the Toughest Player to Officiate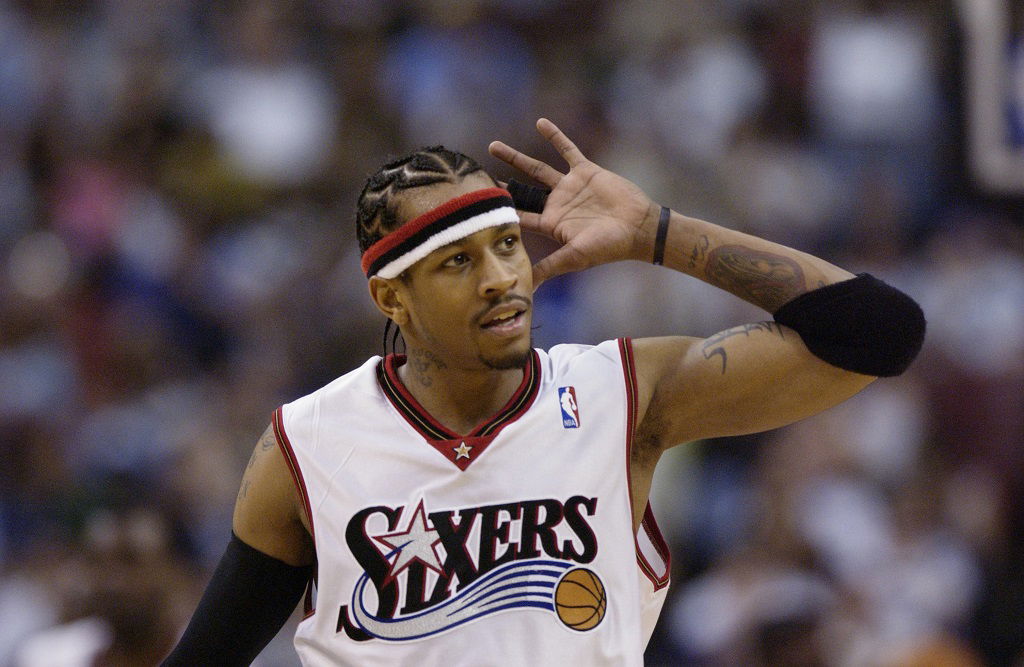 In 2001, Philadelphia 76ers star Allen Iverson became the shortest player to win the MVP award.  Standing at no more than 6 feet, Iverson was a menace. Not just for opposing defenses, but for the officials as well.
While speaking on "The Retro Room" podcast, veteran NBA referee Zach Zarba revealed that Iverson was the toughest player to officiate.
He said, "Iverson was difficult because he was literally my size, may have been 6′ to 6'1″. The things that he would do at that size, with his speed, quickness, and tenacity, and the way he never took plays off his motor was like no other. He continually kept going to the basket, he would put it on you. He would make you blow the whistle and not settle at all. So he was extremely difficult."
Who's the most difficult player to officiate? @alleniverson

NBA veteran referee Zach Zarba joins "The Retro Room" on @Ballislife to discuss the bubble, officiating & more with me & @hoopsinthesun!

Presented by @redbull

🎧 https://t.co/PwIUb9yFOP pic.twitter.com/VMU9xJElso

— Randy Cruz (@randyjcruz) October 23, 2020
Reportedly, Kobe Bryant had once said, "We all should be fortunate that Allen Iverson wasn't 6'5." When a 12-time All-Defensive player and also one of the best players to play the game says that, one cannot disagree.
ALSO READ – Warriors' Steve Kerr Believes 2020 Hall of Fame Class Doesn't Make Sense Without Kobe Bryant
Allen Iverson: One of the best players to never win a ring
Playing at both guard positions, Iverson was one of the most athletic players the league has ever seen. He charged into the paint at players who are almost a foot taller, and still finished at the rim, AI was a giant slayer. Despite being just six feet tall, Iverson attempted putbacks and also finished alley-oops.
Along with his athleticism, he was one of the most fun guys to watch due to his dribbling prowess. No one was spared from his killer crossovers, not even Michael Jordan. Many players have had their ankles taken, thanks to Iverson's deadly handles.
The only blank in his resume is the lack of a ring. He dragged his team to the NBA Finals in 2001, but they were just not good enough to beat Kobe and the Lakers. The 76ers failed to build a competitive team around him, and unfortunately, he never won a ring.
'The Answer' remains one of the most loved players in the league, not only for his on-court excellence but also for how he changed the league.
ALSO READ – "I'd Rather Guard Kobe": Former NBA Player Picks Allen Iverson as His Toughest Opponent
Get notified about breaking news and watch highlights on the go; join the Arena on NBA Hoops