"Wanna Help Him Get There": Miami Heat Rookie Tyler Herro Aims to Fulfill Jimmy Butler's Dream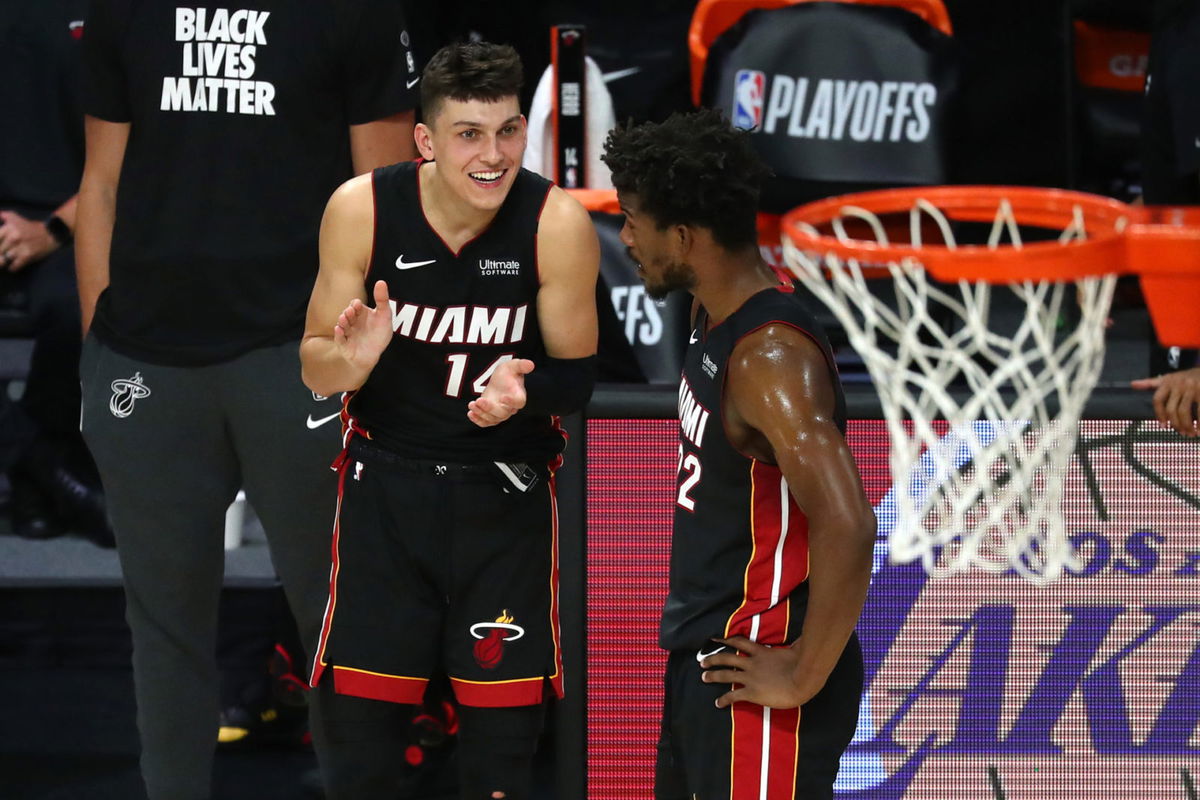 Last night, the Miami Heat beat the Boston Celtics and took a step closer to the NBA Finals. They are now 3-1 up in the Western Conference Finals and look like the favorites to advance to the next stage.
Tyler Herro was the hero for the Heat, as he led the team with 37 points. It was a career night for him, and he ended up breaking multiple records with that amazing performance. During the post-game interview, he revealed what motivated him to do his best during this series.
"I more wanna do it for Jimmy (Butler), though," Herro said. "He hasn't been to the Finals. I wanna do it for him… He's been a great big brother for me since I've been in Miami, and I know how much it means for him to win. And I wanna help him get there."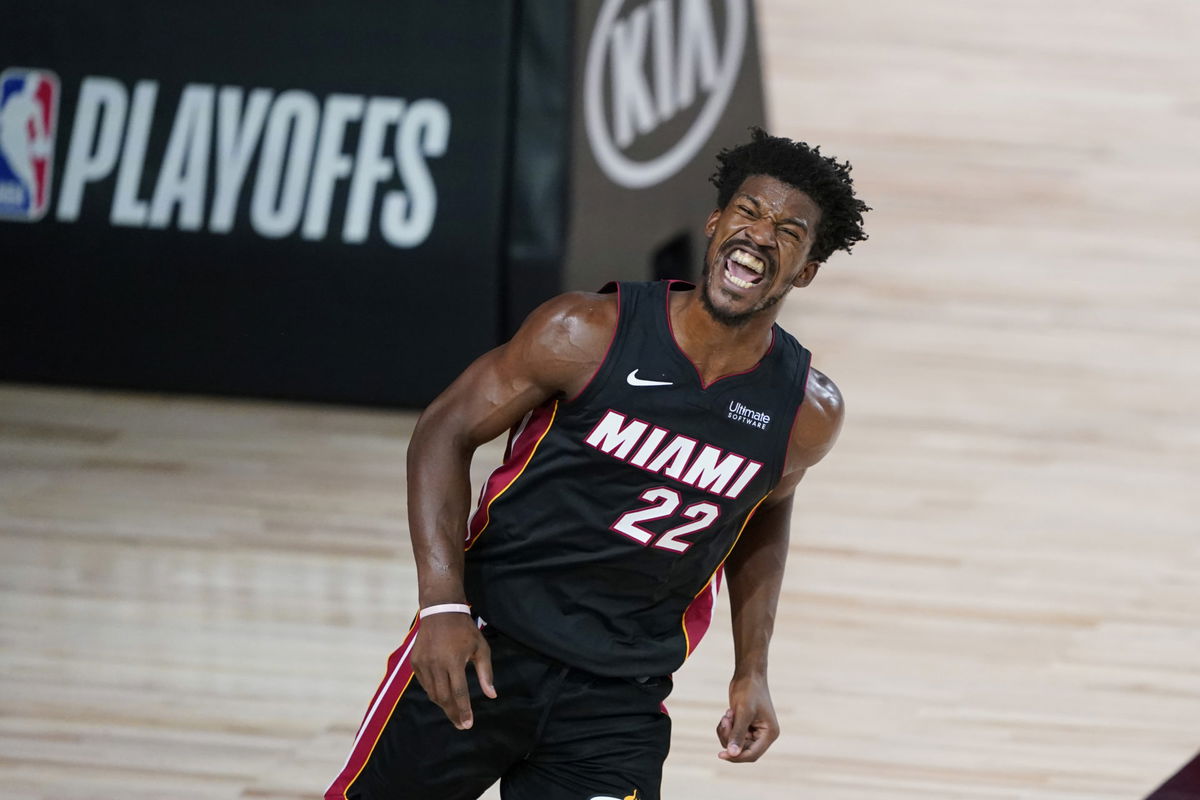 Butler and Herro: Present and future of the Miami Heat?
Since being drafted in 2010, Butler hasn't been on a successful team prior to this stint with the Heat. He has come a long way from the Bulls to a dysfunctional Timberwolves and 76ers to a place he can finally call home.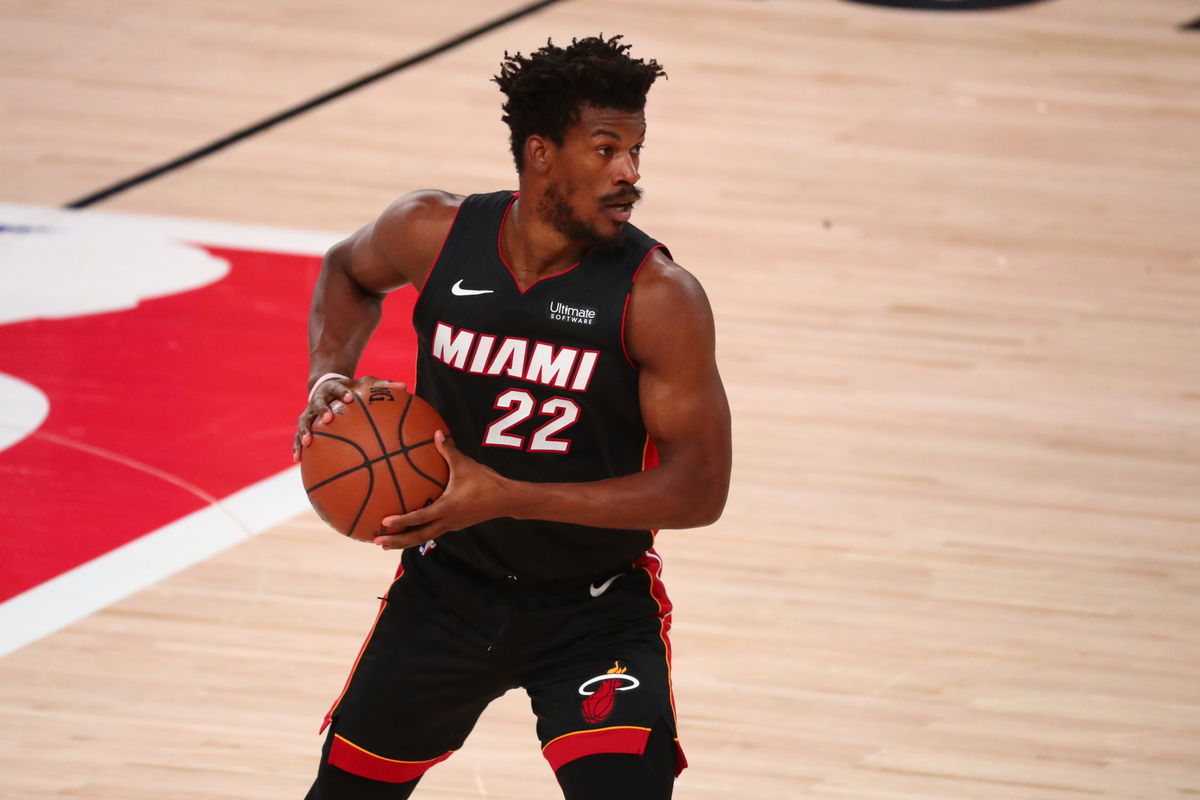 Last season, Butler was on the 76ers and they were called one of the title favorites after trading for him. But they fell to the Raptors in the most heart-breaking way in the semifinals. In the following off-season, they decided to not keep Butler and via a sign and trade, they sent him to South Beach.
Butler turned 31 last week and still has a few years left to offer. He could easily stay with the Heat for the rest of his career. As for 20-year-old Herro, he couldn't have asked for a better mentor. Butler is one of the toughest players around, and learning under him this year has made Herro mentally tough too.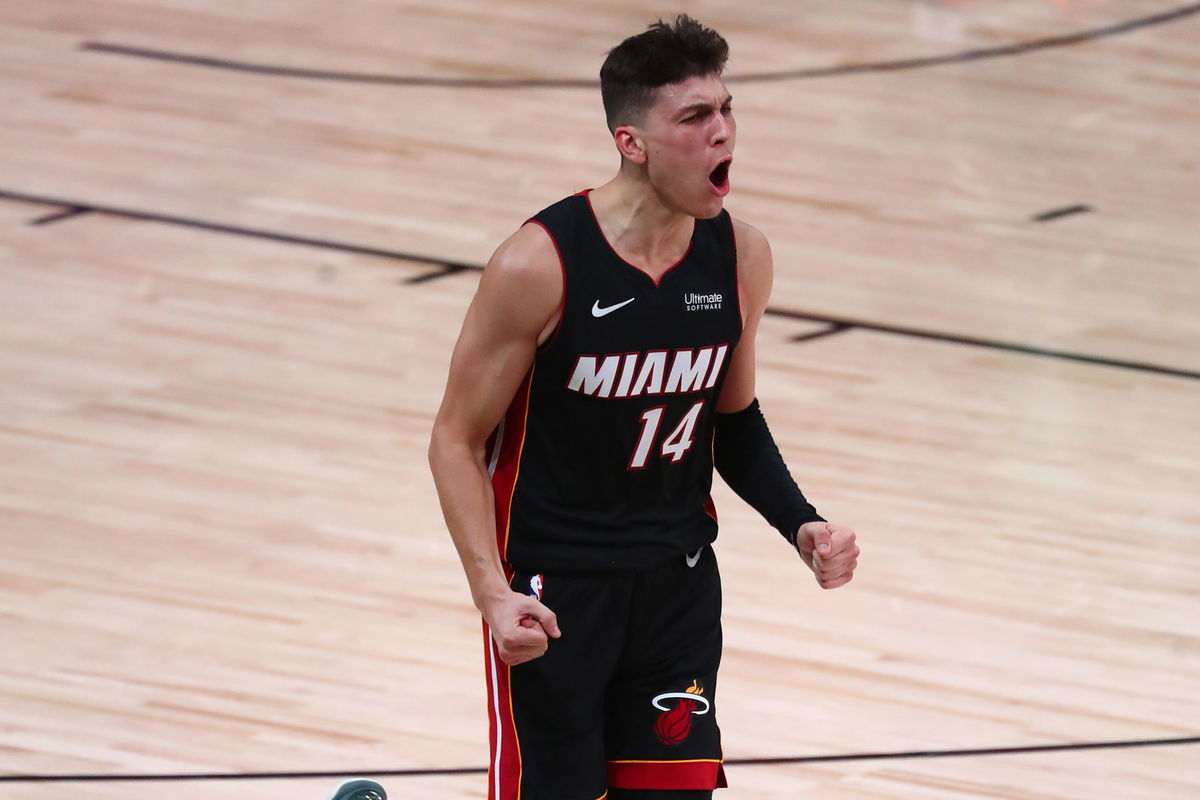 So far in the playoffs, Herro has had a double-digit performance in each game. He has been proving that he has star caliber. He may not be the best player on the team just yet, but he can still be a big contributor to their success.