'Want to See Him in That Championship Room': Isiah Thomas Reacts to Russell Westbrook's Response to Stephen A. Smith
Published 04/01/2021, 3:13 AM EDT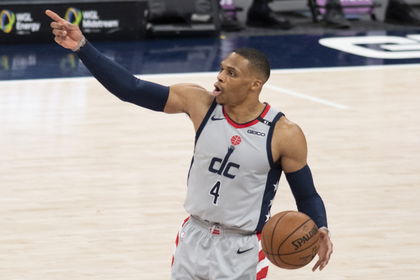 ---
---
Many analysts predicted the Washington Wizards to be a strong playoff team this season. They traded for Russell Westbrook and also had a solid draft. However, after 46 games, the Wizards are still 12th and 5 games away from the 8th seed.
ADVERTISEMENT
Article continues below this ad
Westbrook has received a lot of criticism for their form. Despite putting up some historical numbers recently, he hasn't been spared by critics.
After analyst Stephen A. Smith criticized him, Westbrook talked about how he feels he is already a champion since he went from the streets to the NBA.
ADVERTISEMENT
Article continues below this ad
Hall of Famer Isiah Thomas reacted to this as well. He admitted that there is still a question of whether he can be a champion. He said, "We all want to see him in that championship room.
"So the numbers we see him putting up every night, while they are impressive and historical, we ask can you get to the next level in terms of being a champion in this arena."
Isiah Thomas says Russell Westbrook isn't the only one to be blamed
After initially agreeing with the need for a ring, Thomas later explained how a lack of rings isn't just Westbrook's fault. There are other factors to be blamed as well.
Thomas explained how the best players demand the best coaching, and also the best supporting cast. So he says Westbrook should have also done it.
He said, "If Russell Westbrook is guilty of anything, it's not being demanding of his coaching staff of the organization he's playing for to say I want more. As an MVP caliber talent, you should be demanding MVP talented coaching."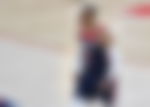 However, Westbrook has played with multiple MVP caliber players so far in his career. He started at the OKC Thunder with Kevin Durant and James Harden, and they also had a Finals appearance. Sadly Durant left them after the defeat while Harden was traded away.
ADVERTISEMENT
Article continues below this ad
Later Westbrook got another MVP caliber player in Paul George, but their two seasons together were nothing more than 1st-round exits.
Finally, he got another chance with Harden at the Rockets. But multiple factors including selfishness led to their downfall and both of them are now off the team.
Westbrook turns 33 this year, and time may be running out for him to get another shot at the title.
ADVERTISEMENT
Article continues below this ad