Wizards' Bradley Beal Imitates Russell Westbrook's Celebration During Win Over Timberwolves
Published 01/02/2021, 12:45 AM EST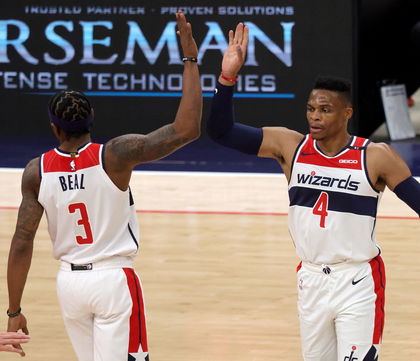 ---
---
The Washington Wizards have finally got their first win of the season. It came at the expense of the Timberwolves and improved the Wizards record to 1-5 for the season.
ADVERTISEMENT
Article continues below this ad
Despite sitting out for the game, Russell Westbrook was involved in one of the biggest highlights of the match. Bradley Beal gave Timberwolves rookie Anthony Edwards the work as he finished and got the foul. After the make, Beal looked at Westbrook on the sidelines and copied his rock the baby celebration.
"This what you do?" Beal asked Westbrook before the Wizards' new star duo celebrated together.
ADVERTISEMENT
Article continues below this ad
The Wizards star was relieved in the post-game interview after they finally ended their losing streak. "It feels great," he said. "It's just positive (and) uplifting. It's like a weight off your shoulders, in a way."
Sadly, Beal is no stranger to such bad starts. Last season at this stage, the Wizards were 2-4 before going on to lose their next three games. So this performance will give him and the team the push they needed to step up in their upcoming games.
Wizards star Bradley Beal determined to prove his critics wrong
Despite averaging 30.5 points and 6.1 assists per game last season, Beal was denied a spot in both the All-Star and All-NBA teams. He is the first person in NBA history to achieve that stat line but not make it to the All-NBA team. As a result, he was upset.
This season, Beal is on a mission to prove them wrong with his on-court performances. He scored 31 points tonight, shooting 12-20 from the field, and 3-5 from three. He also made up for Westbrook's absence and created looks for his teammates, getting seven assists in that process.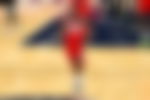 With this stat line, Beal became the first player in Wizards' history to score over 25 points in each of their six games. He has proved himself to be one of the best scorers in the league which is not a surprising achievement for him.
ADVERTISEMENT
Article continues below this ad
He will be aiming to not only deliver similar performances but also lead them to wins. With Westbrook on the team, the Wizards will expect nothing short of playoffs. Hence, they need to step up in the upcoming games before the task becomes too tough.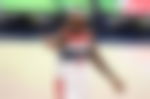 ADVERTISEMENT
Article continues below this ad