Washington Wizards Star Bradley Beal Finally Reacts to His All-NBA Team Snub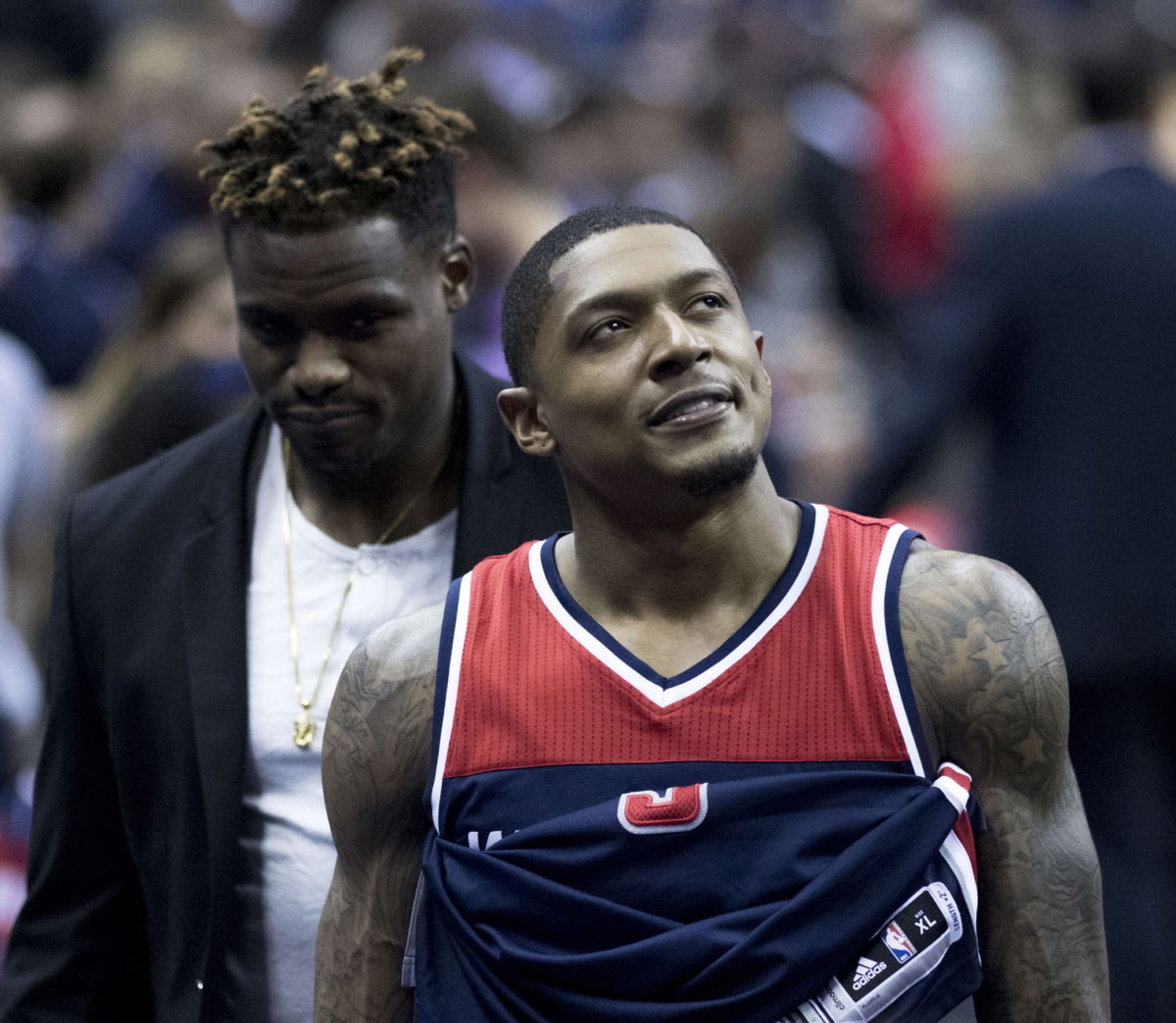 The NBA announced the annual All-NBA teams yesterday. Most of the selections went as expected, but there were a few snubs like always. One of the biggest ones was that of the Washington Wizards star, Bradley Beal.
Initially, Beal just posted a congratulatory message for his close friend Jayson Tatum and said nothing about his own snub.
Bradley Beal's first comments after not making All-NBA: Congratulating his close buddy Jayson Tatum. pic.twitter.com/QiNRGCkUoj

— Fred Katz (@FredKatz) September 16, 2020
Later, Beal reshared an old video he had posted where former Kings star DeMarcus Cousins had said, "It's ridiculous."
👇🏾👇🏾👇🏾 https://t.co/qCCIaTc8oN

— Bradley Beal (@RealDealBeal23) September 16, 2020
When the Bleacher Report tweeted that he was the only player in history to average at least 30 points and 6 assists and not make an All-NBA team, Beal replied with a "Yikes".
Yikes 😂🤯 https://t.co/aWtKUSiKxZ

— Bradley Beal (@RealDealBeal23) September 17, 2020
Did Bradley Beal deserve a place in the All-NBA teams?
Rookie of the Year Ja Morant thinks Beal deserves the coveted spot. The Grizzlies star was confused that Beal and Trae Young were left out despite having stellar individual seasons.
BB : 30.5ppg 4.2rpg 6.1apg
TY : 29.6ppg 4.3rpg 9.3apg

— Ja Morant (@JaMorant) September 16, 2020
Going by the stats, Beal deserves a place in those teams. But he isn't the first player to be left out with such numbers. ESPN pointed out that this is the third-highest points per game for someone who has missed out on the All-NBA teams.
Bradley Beal averaged 30.5 PPG this season and did not make All-NBA. That is the 3rd-most PPG in a season without making All-NBA in NBA history (min. 40 games). pic.twitter.com/GDydMShnr1

— ESPN Stats & Info (@ESPNStatsInfo) September 16, 2020
What has gone against Beal is his team's record and their inability to make the playoffs. Very few players ever grace the All-NBA team without making the playoffs that year. Last season, LeBron James made the All-NBA third team despite the Lakers not making the playoffs.
Had Beal and the Wizards made the playoffs, it would have been criminal to overlook him. While it seems terrible to exclude him, Beal is not an All-NBA player for the 2019-20 season. There is no doubt he will work even harder next season and with John Wall potentially returning, DC could see playoff action.