WATCH: Celtics' Jaylen Mocks Ben Simmons After Hitting a Tough Fadeaway Over Him
Published 01/20/2021, 11:45 PM EST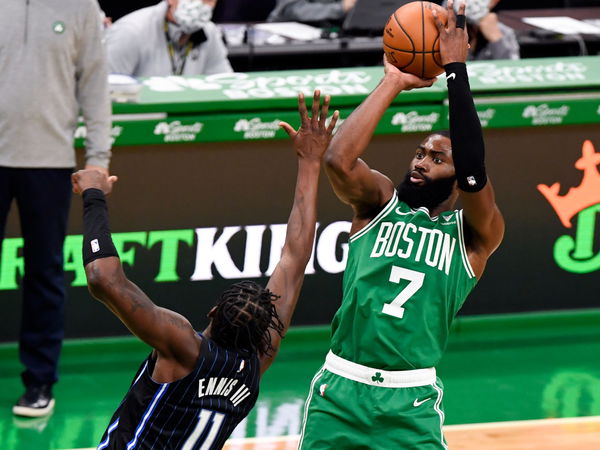 ---
---
Coming off a 30-point loss against the New York Knicks, the Boston Celtics needed a strong reaction. They were on their way to a comeback win against the Philadelphia 76ers, but a fourth-quarter collapse prevented that.
ADVERTISEMENT
Article continues below this ad
Despite the loss, young star Jaylen Brown had a spectacular highlight over 76ers' Ben Simmons. Later into the third quarter, Brown was trying to beat Simmons with his handles.
But the DPOY caliber defender did a good job of keeping his balance and staying in front of his assignment. After this didn't work, Brown pulled out a fadeaway, which was just too good for the Australian to stop.
ADVERTISEMENT
Article continues below this ad
After making the shot, Brown mocked Simmons by calling him too small to guard him. While it may have backfired later as they lost, it was still a quality offensive move from Brown.
Valiant effort by the Celtics falls short in the end
With Jayson Tatum still not back, Brown took leadership and stepped up for the Celtics. He did a great job too, but only till the third quarter. In the first three quarters, he had 24 points, shooting 9-18 from the field and 3-6 from three. Brown was running their offense, and the Celtics had a six-point lead heading into the fourth quarter.
ADVERTISEMENT
Article continues below this ad
But nothing went right for them in the last 12 minutes. Brown had just two points, shooting 1-6 from the field and missing each of his three-point attempts as well. With their leader struggling, the Celtics couldn't do much either and combined for just a paltry 17 points.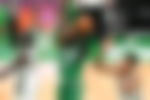 They couldn't score, and neither were they able to defend well, as the 76ers racked up the points on the other end. The Celtics allowed 31 points in the last quarter and ended up losing by eight points in the end.
ADVERTISEMENT
Article continues below this ad
The Celtics had Kemba Walker back in the team for his second game of the season, but once again he failed to have an impact. Although he had 19 points, he shot just 6-15 from the field and had zero points in the last quarter, shooting 0-5 from the field. They desperately need him to find his feet soon, as they hope to avoid a third loss in a row when they face the 76ers once again on Friday.