WATCH: Warriors' Jordan Poole Channels His Inner Michael Jordan to Execute Brilliant Layup
Published 03/20/2021, 1:18 AM EDT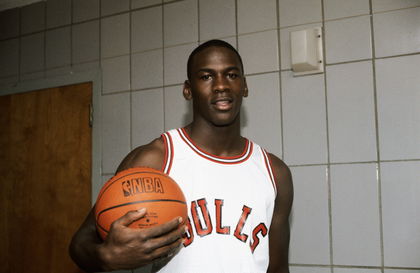 ---
---
Golden State Warriors beat the Memphis Grizzlies tonight despite Stephen Curry not playing. Andrew Wiggins led the team in his absence, with a huge 40 point game. But the highlight of the game came from Jordan Poole, who was dubbed Michael Jordan by the commentator.
ADVERTISEMENT
Article continues below this ad
By the fourth quarter, the Warriors had amassed a 20-point lead. Kelly Oubre Jr had the ball, and he tossed it to Kevon Looney, who gave a smart handoff to Poole.
The 21-year-old guard went charging to the rim for a layup but faced Jonas Valanciunas in the paint. Poole then switched hands mid-air to beat the Grizzlies center and converted the Jordan-esque layup in brilliant fashion.
ADVERTISEMENT
Article continues below this ad
The commentator couldn't help but mention the obvious similarity. He said, "He looked like the other Jordan there… Michael Jordan."
Poole is known for his shooting ability, so this was a surprising move from him. But he was still able to pull it off despite how difficult it is.
When Michael Jordan stunned the Lakers with his layup
A few NBA players have copied the switch hands layup over the years. But Jordan originally executed it during the 1991 NBA Finals between the Bulls and the Lakers. It was Game 2, and the Bulls were leading 1-0.
Jordan received the Cliff Levingston and was making his way to the paint. AC Green and Sam Perkins, two of the Lakers' best defenders, tried to block his path and stood in front of the rim.
He was going for a dunk with his right hand but was about to fall short because of them. But by using his incredible athletic ability, Jordan switched hands and hung in mid-air to finish the layup with his left hand.
The ball hit the backboard before sinking in, leaving everyone in the stadium off their seats.
Warriors manage a win without Steph Curry
ADVERTISEMENT
Article continues below this ad
Tonight was the Warriors' first win without Curry this season. They lost their previous two games when he was absent and have been over-reliant on him throughout the season. So, this was a big morale-boosting win for them.
Along with Wiggins' 40 points, Poole pooled in with 25 points, and Damion Lee had 21 as well. It was a good team effort and the Warriors will hope for the same when they face the Grizzlies again on Sunday.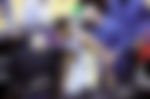 ADVERTISEMENT
Article continues below this ad