WATCH: Warriors' Stephen Curry Drops His Defender And Stares Him Down Before Making A Three-Pointer
Published 04/15/2021, 10:45 PM EDT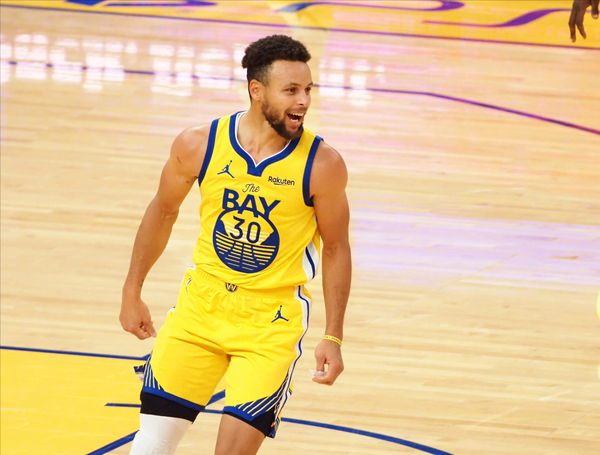 ---
---
The Golden State Warriors faced the Cleveland Cavaliers tonight. Although this fixture has lost its charm in recent years, one can always count on two-time MVP Stephen Curry to light up the game.
ADVERTISEMENT
Article continues below this ad
After a historic performance against the Thunder last night, there was no rest for Curry tonight. In fact, he carried his form from yesterday's game and helped them get a win tonight as well.
During the third quarter, Curry brought the ball into the Cavs half court while being closely guarded by Matthew Dellavedova. Taking advantage of this, with his quick footwork, he surprised the Cavs guard with a step back. Curry dropped Dellavedova with this move, as he was not ready for this sudden movement while trying to keep up.
ADVERTISEMENT
Article continues below this ad
Chuck not buying the Hawks. 💀😂

— Hoop Central (@TheHoopCentral) April 16, 2021
Curry stared down his prey for a couple of seconds, before finishing the play by draining the open three. Although it has been almost six years now, Curry will not forget how Dellavedova played elite defense against him during the 2015 NBA Finals. He couldn't make a shot against the Cavs guard and had no answer for him. So even if tonight's highlight was six years late, he would have enjoyed every bit of it.
Not the best performance from Stephen Curry but enough for a win
After an exciting start to their 2020-21 season, the Cavs been struggling for months now. But entering tonight's game, they had some momentum after winning three of their last five games. So the Warriors couldn't take them lightly, knowing that they had also taken down the Nets twice earlier.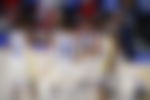 The Cavs started well in the first quarter and also had an 11-point lead. But by halftime, the Warriors established their dominance and continued their rampage to win by 18 points.
Curry finished with 33 points while shooting 12-25 from the field. While that might be great for some, Warriors' fans know that is nowhere near Curry's best. He also struggled with outside shooting going just 4-13 from downtown. Despite him not being at his best, that was enough for the Warriors to get their fourth win in a row.
They now continue their difficult road trip with a visit to the TD Garden as they face the Celtics on Saturday. Following that they are up against the 76ers. These will be two testing games for the Warriors where they will be expecting Curry to bail them out.
ADVERTISEMENT
Article continues below this ad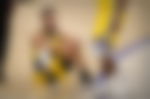 ADVERTISEMENT
Article continues below this ad