WATCH: Warriors' Stephen Curry Leaves Jamal Murray Dazed with his Brutal 4-Point Play
Published 01/15/2021, 12:49 AM EST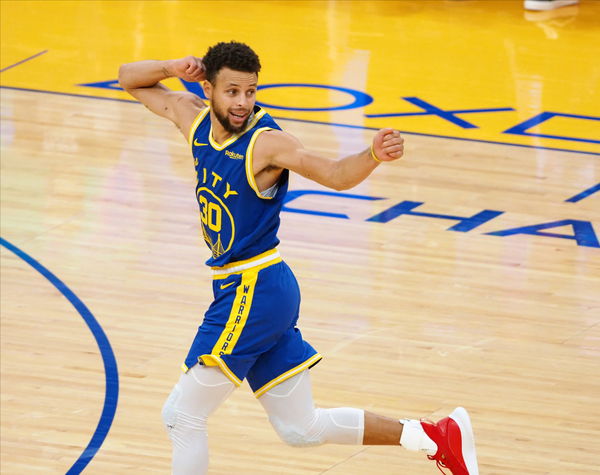 ---
---
The Golden State Warriors are struggling this season with an inexperienced team. But two-time MVP Stephen Curry isn't ready to give up and has been doing his best to keep them afloat.
ADVERTISEMENT
Article continues below this ad
Tonight during their game against the Nuggets, he continued to remind why he is the best point guard in the league. During the second quarter, the Warriors were already down by 11 points. Curry brought the ball into the Nuggets half court and had Jamal Murray ready to guard him.
Along with some PnR help from Eric Paschall, Curry spun Murray who was left wondering where his assignment disappeared. After losing the defender, Curry took a three-pointer and got fouled by Murray who unsuccessfully tried to stop him. He also sank the shot, giving the Warriors a much needed four-point play.
ADVERTISEMENT
Article continues below this ad
Will Stephen Curry be able to carry the Warriors to the playoffs?
The Warriors succumbed to a 10 point defeat tonight against the Nuggets. Considering how the Nuggets have more depth and a better overall team, Curry did well to keep his team within ten points. There is only so much one player can do.
He had some support tonight from Andrew Wiggins and James Wiseman, but other than them, it was an embarrassing outing for their offense. Kelly Oubre continued his struggles, going 3-10 from the field. Eric Paschall wasn't any better, and he shot 2-9 from the field.
Curry kept fighting and finished with 35 points, 11 rebounds, and four assists. He shot very efficiently, going 14-23 from the floor and 5-11 from three. Excluding his numbers, the rest of the team shot just 30% from three. There is no way the Warriors can win consistently if the rest of the team cannot improve.
ADVERTISEMENT
Article continues below this ad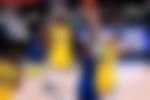 Following this game, the Warriors' record is now 6-6. The other teams have had a slow start, which is why the Warriors were in the top half of the table. But as the season goes on, they will get left behind, since every team in the West is fighting for a playoff spot. There are no tanking teams here.
So Curry is under pressure to have such games every night while hoping that his team can chip in too. It is going to a mammoth task for the Warriors to make the playoffs.
ADVERTISEMENT
Article continues below this ad