WATCH: Houston Rockets Throw Away Game 6 after Russell Westbrook's Horrible Mistake
Published 09/01/2020, 1:14 AM EDT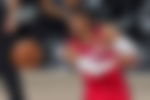 ---
---
The Houston Rockets threw away a win tonight. In a close encounter with the Thunder, the Rockets couldn't perform in the clutch as they ended losing following a fourth quarter thriller. Two points behind with less than 10 seconds to go, Russell Westbrook passed the ball out of bounds and that ended all hopes for the Rockets.
ADVERTISEMENT
Article continues below this ad
Costly turnover for Russ 😬 pic.twitter.com/E3xucKznNv

— Bleacher Report (@BleacherReport) September 1, 2020
ADVERTISEMENT
Article continues below this ad
That was the seventh turnover for Westbrook and 22nd overall for the Rockets. James Harden tried his best, but could not propel his team to victory.
It was a dull shooting night for both teams, but the fourth quarter lit up the game. The Rockets turned an eight-point deficit into a six-point lead, but unfortunately choked.
What went wrong for the Houston Rockets?
The Rockets defended well all night, led by February trade acquisition Robert Covington. He was their anchor as they kept the Thunder in check. They restricted the Thunder to just 42% from the field. But their inability to create on offense let them down.
Another major factor in their loss was Westbrook's performance in the clutch. A glance at the box scores would convince anyone that he had a good game. But anyone watching the fourth quarter would say the opposite. Moreover, his seven turnovers throughout the game were costly.
Russell Westbrook in the clutch tonight:

1 airball
1 missed layup
2 turnovers pic.twitter.com/xy4BtSte2e

— StatMuse (@statmuse) September 1, 2020
ADVERTISEMENT
Article continues below this ad
In the post-game interview, Westbrook admitted that they lost because of their own mistakes. "I mean, a lot of the mistakes that we've made in close games have been on us, to be honest," he said. "It's kind of been on us, to be completely honest."
In the final quarter, both Harden and Westbrook combined for just 10 points, shooting 3/11 from the field. Harden was just 1/6 from the field and in the last three possessions, he didn't even touch the ball. He may have been on a poor streak, but not giving the ball to his best player in the crucial moments was folly.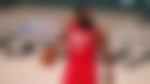 ADVERTISEMENT
Article continues below this ad
As they head into Game 7, the Rockets will be worried. In this win or go home game, they are up against the most clutch team in the 2019-20 season. The Thunder were 30-15 in clutch games throughout the regular season, and now in the Playoffs, they are 3-0. The Rockets will have to come up with a huge turnaround as they hope to make the Conference Semifinals.