WATCH: Kyrie Irving Distressed on the Bench as Nets Slump to Third Defeat in a Row
Published 02/09/2021, 10:26 PM EST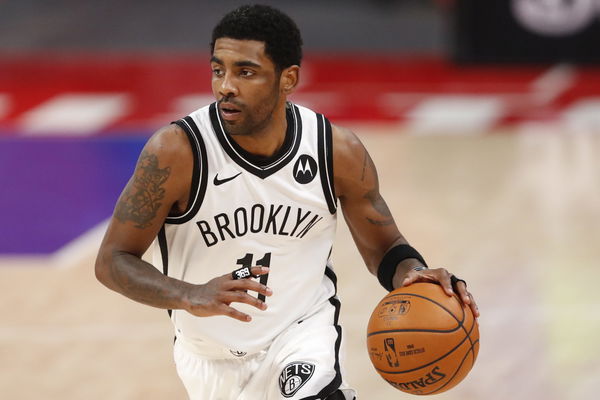 ---
---
The Brooklyn Nets' woes continued tonight. They arrived at the Little Caesars Arena to face the Detroit Pistons, after two losses in a row. But they were unable to prevent another defeat, as they slumped to a 111-122 loss against the Pistons.
ADVERTISEMENT
Article continues below this ad
During the final minute of the game, Kyrie Irving joined the bench. The Nets were down by 10 points, and they gave up any possibility of a win. The cameras caught Irving looking distressed on the bench, as he watched his team lose to the worst team in their conference. It was only the Pistons' sixth win in 24 games, while the Nets lost their 12th game of the season.
ADVERTISEMENT
Article continues below this ad
Irving was probably thinking about his own performance, as he failed to lead the Nets once again in Kevin Durant's absence. He shot just 12-28 from the field and 2-9 from three. James Harden also had a quiet game and took just 14 shots, despite the team needing his scoring.
Will the Nets be able to win a playoff series with his defense?
The trade to bring in Harden was seen as one of the biggest moves in recent history. They paired two former MVPs together, while also having another offensive juggernaut besides them. The trio of Durant, Harden, and Irving is one of the most destructive trios the league has seen.
But their offensive excellence is tainted by their lack of defense. Since they teamed up, they have been the best offense in the league, but they have also been the worst defense in the league.
They haven't been able to contain any team on defense and the worst team in the conference outscoring them by double-digits is a glaring problem. The Nets shot 50% from the field tonight but lost because they allowed the Pistons to shoot 56% from the field and 44% from three.
ADVERTISEMENT
Article continues below this ad
They have brought in two free-agent big men in Norvelle Pelle and Noah Vonleh. But that still doesn't fix their lack of guard defense.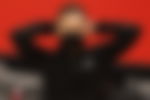 The Nets now face the Indiana Pacers in their next game, and it could be a tough matchup for them. They will be keen on grabbing a win before they start their five-game road trip in the West. Their defense will be called to action, and if they don't step up, the losses will keep coming.
ADVERTISEMENT
Article continues below this ad