WATCH: Clippers' Kawhi Leonard Destroys Suns' DeAndre Ayton With Authoritative Slam
Published 04/09/2021, 12:24 AM EDT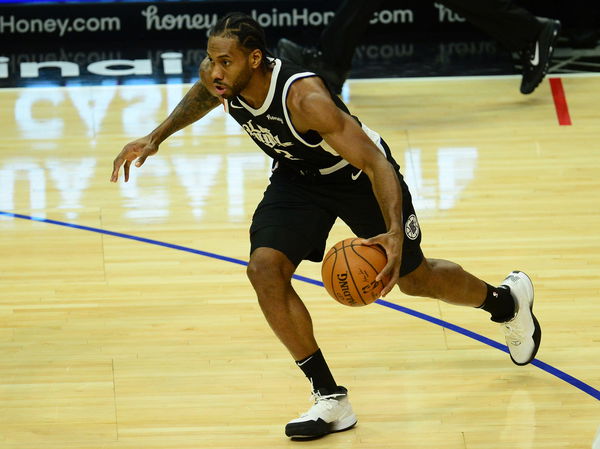 ---
---
The LA Clippers faced the Phoenix Suns tonight in an incredibly tough game. With the Suns arriving on a six-game winning streak, the Clippers rested their hopes on their star duo, Kawhi Leonard and Paul George.
ADVERTISEMENT
Article continues below this ad
Midway through the third quarter, Kawhi had the ball on the perimeter. Instead of taking a jump shot, he drove to the rim despite having Suns' DeAndre Ayton stand in the paint like a boulder.
Leonard didn't care about that as he dunked all over the former number one overall pick. Although he was some distance away from the rim, he finished the dunk because of his long arms.
ADVERTISEMENT
Article continues below this ad
Such dunks invoke emotion or some celebration usually, but Kawhi isn't like the others. He simply walked away, ready to defend the next play, while Ayton was left stunned.
Commentator Kevin Harlan was in shock too, after seeing Leonard posterize Ayton ruthlessly. The Clippers bench was also off their seats watching the dunk and were hyped.
Kawhi Leonard improving his work in the paint
When Leonard arrived in the league, a lot of his points came from scoring in the paint. He has always had a good jump shot, but he initially preferred to drive more. Gradually, he relied more on his jump shot, but this season again, he is back to his old ways.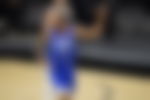 In the 2020-21 season, 41% of his points have come from inside the paint. That makes it 10.6 points in the paint for Leonard. This is a big jump from last season's 35%. The last time he was above 40% was back in 2013-14 when he was a 22-year-old.
Scoring in the paint is an underrated aspect of Leonard's game. Because of this change in approach, he is averaging 51% from the field, which is the second-highest of his career. Coincidentally, the highest came in the 2013-14 season, when he shot 52%.
ADVERTISEMENT
Article continues below this ad
Leonard is a superb athlete but doesn't show it out on offense often. One can see it clearly during his defense, with his cat-like reflexes and ability to contest almost every shot.
But when he uses his athleticism on offense and decides to go for the kill in the rim, even the best defenders fall prey to his dunks.
ADVERTISEMENT
Article continues below this ad