WATCH: LeBron James Shows Off Two-Way Prowess; Goes Coast to Coast to Finish Over Stephen Curry
Published 02/28/2021, 9:40 PM EST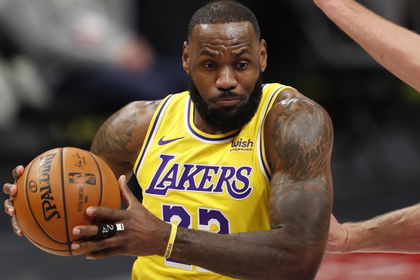 ---
---
The Los Angeles Lakers finally broke their losing streak in their last game. This has given them a lot of momentum, and that is showing during tonight's game against the Warriors. Led by LeBron James, the Lakers are bulldozing the opposition in the first half.
ADVERTISEMENT
Article continues below this ad
Early in the first quarter, LeBron came out, all guns blazing. His defense this season has been phenomenal, which has led to multiple defensive highlights. Tonight, he converted a defensive highlight into an offensive one, with this brilliant two-way prowess.
ADVERTISEMENT
Article continues below this ad
As Draymond Green attempted a pass to Kelly Oubre Jr, LeBron came out of nowhere and intercepted it. The ball fell to Dennis Schroder who smartly tipped it to the advancing LeBron.
There was no stopping him, as he charged to the rim and made Stephen Curry a spectator while he finished the layup over him.
Curry didn't bother to contest it because he knew he would get mauled over had he tried.
Can LeBron James and the Lakers build a winning streak now?
After the first half, the Lakers had a 29 point lead. LeBron led them in scoring and had 15 points.
He was efficient as well, going 5-7 from the field and 3-4 from three. Although he was leading the scoring, it was a spectacular team effort that presented them with such a lead. This is what they were missing during their losing streak.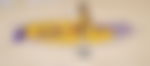 The team was unable to find their bearings and were just lost on both ends. But tonight, they looked much more in sync, and their biggest positive was the role players stepping up.
That is what separated them from the Nets and the Jazz. Their supporting cast has been the main reason for their success, and tonight, the Lakers players raised their level too.
ADVERTISEMENT
Article continues below this ad
If the Lakers can keep this form going, they can build a winning streak. The absence of Anthony Davis is tough, but they have the ability to take down most teams in the league without him. They face the Suns and the Kings before the All-Star break, and they can definitely overcome them.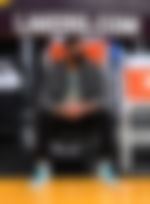 That will give them a morale-boosting four-game winning streak which will help them keep the pressure on the Clippers and the Jazz who sit above them in the Western Conference standings.
ADVERTISEMENT
Article continues below this ad