WATCH: 76ers Fans Chant KD Sucks During Game Against Nets Despite Kevin Durant Not Playing
Published 04/14/2021, 10:21 PM EDT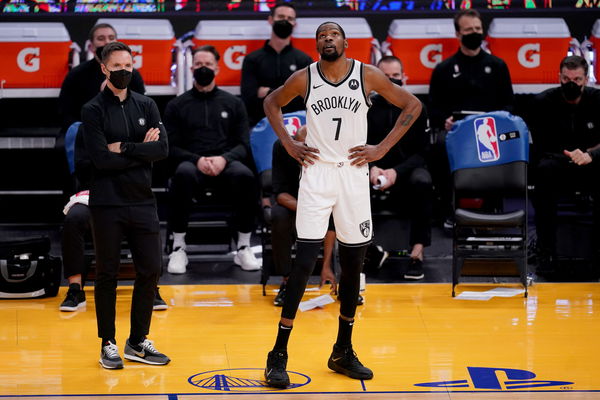 ---
---
The Philadelphia 76ers survived a late barrage to beat the Brooklyn Nets. It was a tough win for them, despite the Nets not having James Harden and Kevin Durant. However, the Slim Reaper's presence on the sidelines didn't go unnoticed.
ADVERTISEMENT
Article continues below this ad
Late into the fourth quarter, the 76ers were barely managing to stay afloat. They couldn't hit any field goals but held on because of a multitude of free-throw attempts from Joel Embiid.
With almost one minute left on the clock, Embiid went to the line again. Despite them winning, and Durant not even playing, the 76ers fans started chanting, "KD sucks!" out of the blue.
ADVERTISEMENT
Article continues below this ad
Durant, who has played in none of their three encounters with the 76ers, was confused on the sidelines. Such chants are often heard when the player is on the court and has the ball. Rarely does it happen for players who are off the court.
Steve Nash rests Kevin Durant for the big clash
Entering this game, Durant was on a good streak since his return from injury. He was averaging 23.3 points per game while shooting 64% from the field and 58% from three in the three games he played in April. The last game was just yesterday, so coach Steve Nash rested Durant to avoid him playing a back to back.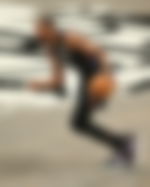 He said, "I never really wanted him to do both. I think we've gotta protect him and make sure that, although he's dying to play, we gotta make sure we protect him so that he can fully overcome this injury and feel strong going forward."
ADVERTISEMENT
Article continues below this ad
In his absence, the Nets fell short, but only just. Despite the 76ers having almost a fully healthy team, the Nets led by Kyrie Irving had an inspirational performance. Although they were trailing by a big margin for most of the game, in the fourth quarter, they were close to making a comeback.
They held the 76ers to 0-8 from the floor in the final eight minutes, but that was still not enough for them to come away with the win. Despite the result, coach Nash will be incredibly proud of his team for the work they put in. If they play this way without two of their best players, it might be a no-contest when they return.
ADVERTISEMENT
Article continues below this ad