WATCH: Russell Westbrook Gets Into Trash Talking Battle With John Wall on Return to Houston Rockets
Published 01/26/2021, 11:06 PM EST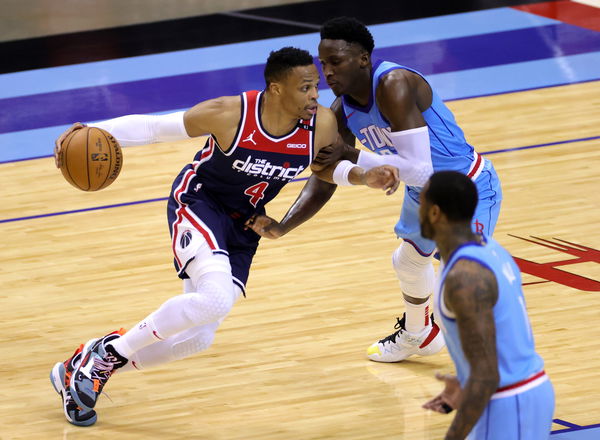 ---
---
The Houston Rockets hosted the Washington Wizards tonight, and it was always going to be a fiery encounter with Russell Westbrook and John Wall facing their old teams after being traded for each other in the off-season. Both teams have been struggling so far, so a win was important for both teams, and this raised the stakes of the game.
ADVERTISEMENT
Article continues below this ad
The Rockets were leading 94-81 in the fourth quarter, and that's when things started getting chippy. Wall and Westbrook started trash talking. The Wizards star looked more heated while his teammate Bradley Beal just stood watching his current and former teammates go at each other.
The referees then had to step in, and both of them received a technical foul. Even after being separated, Westbrook seemed unhappy, probably because of the score. He still kept going, while Wall sarcastically cheered with claps.
ADVERTISEMENT
Article continues below this ad
Russell Westbrook misses out on a chance for revenge
The 2017 MVP had a decent season with the Rockets last year. But he wanted to leave after just one season because he wished to be the primary ball-handler of the team. There were multiple trade talks for him, but nothing transpired.
Meanwhile, in the Eastern Conference, the Wizards were trying to offload John Wall. They were patient with Wall for almost two years as he was recovering from his injuries. But then, because of some of his off-court conduct, they gave up and decided to trade him. Both Rockets and Wizards then worked out a trade to swap these star point guards.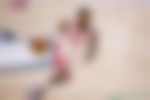 This game was a chance for revenge for both Wall and Westbrook. The Wizards started well and had the lead going into the second quarter. But after the first 12 minutes, they slipped and fell behind. The Rockets never gave up their lead and just kept increasing it.
ADVERTISEMENT
Article continues below this ad
Westbrook had an unimpressive game, as he scored 19 points on 7-17 shooting. He also had a game-high six turnovers, which were costly for the Wizards. They ended up losing 88-107 as the entire team looked out of form.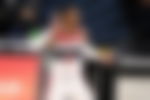 The Wizards have now won just three out of their 13 games so far and are looking worse by the day. Westbrook's poor form is a major contributor to these results, and if he cannot improve, the team will miss out on the playoffs once again.
ADVERTISEMENT
Article continues below this ad