'Were Down A Couple of Guys': Jimmy Butler Still Can't Accept Lakers Win Over Heat in 2020 NBA Finals
Published 01/18/2021, 7:01 AM EST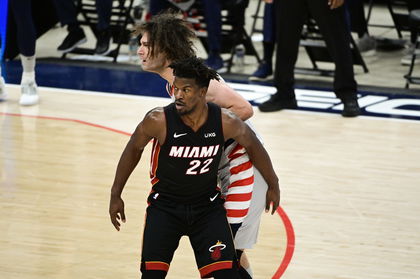 ---
---
The Los Angeles Lakers won all plaudits after their 2020 NBA title triumph, but the Miami Heat deserve credit too. They had a phenomenal run, which included series wins over the Bucks and the Celtics. But eventually, they fell short by two games in the Finals. But despite this, Jimmy Butler still feels they should have won.
ADVERTISEMENT
Article continues below this ad
During a recent interview with GQ, Butler talked about how things fit in the Heat organization. "I think everybody in our organization, you won't be on the Miami Heat if your number one priority isn't to win," he said. He added about how the organization is "not for everybody, but we're for one another and that's why that shit works." And then finally he said, "We still think that we should have won—and we were down a couple of guys."
Butler has always had a winner mentality, which is why he may still be unable to accept their defeat. While he is having a terrible season so far during the playoffs, he may use that defeat to motivate him.
ADVERTISEMENT
Article continues below this ad
Do Jimmy Butler and the Miami Heat stand a chance in the East now?
The Eastern Conference dynamics have completely changed in the last few days. The Brooklyn Nets, who looked like they could potentially finish as the top team in the East, have almost guaranteed that now. They already had Kevin Durant and Kyrie Irving, and now they have brought in James Harden too.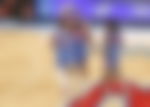 Combining two of the best scorers in the league while already having another offensive genius is unfair to the rest of the league. The Heat will struggle to match that offensive force, but they could outdo them in terms of depth.
ADVERTISEMENT
Article continues below this ad
During the Harden trade, the Nets lost a lot of quality role players. And on the other hand, the Heat have an excellent rotation when everyone is fit. So this could be the deciding factor if these two teams meet in the playoffs or the Conference Finals.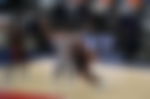 Although Butler has shown that he can turn up in the playoffs, this could be one of the toughest games he has played. So only if the Heat play at their absolute best will they be able to overcome the Nets. But betting against Jimmy Butler is exactly what he wants, and what drives him, so this is bound to be a fierce encounter.
ADVERTISEMENT
Article continues below this ad