When Michael Jordan Tried To Intimidate His Former Bulls Teammate But Failed Miserably
Published 06/05/2021, 9:09 AM EDT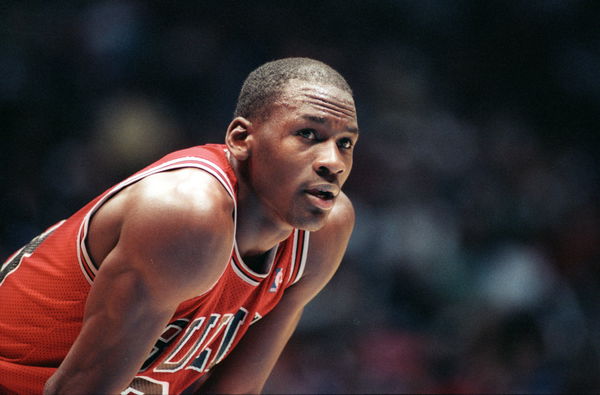 ---
---
Chicago Bulls legend Michael Jordan is arguably the greatest player of all-time. His exceptional skills on the court not only earned him praise but also made him intimidating. Opposing players and his own teammates also feared him.
ADVERTISEMENT
Article continues below this ad
But Hall of Famer Robert Parish didn't care about any of this. After his famed Celtics career ended, he then had a stint with the Hornets. Then in his final season in the league he teamed up with Jordan in Chicago at 43. It was the 1996-97 season, which was the second year of the second three-peat.
In one of his initial practices with the Bulls, Parish was struggling to follow the plays. He was surprised that Jordan started jawing at him while getting close to him. But Parrish was neither impressed nor intimidated.
ADVERTISEMENT
Article continues below this ad
"I told him, 'I'm not as enamored with you as these other guys. I've got some rings too,'" Parish revealed in 2012. "At that point he told me, 'I'm going to kick your ass.' I took one step closer and said, 'No, you really aren't.' After that he didn't bother me." While he may be infamous for hitting his other teammates, Jordan didn't dare to touch his 43-year-old new teammate. Parish was a three-time champ with the Celtics and he played with some tough teammates at Boston. So he didn't feel unnerved when Jordan tried to bully him.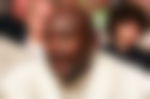 From competing against Michael Jordan to joining him
When Jordan arrived in the league in 1984, the Celtics dominated that era. From 1981 to 1986 they won three rings, spearheaded by their trio of Larry Bird, Kevin McHale, and Parish.
ADVERTISEMENT
Article continues below this ad
Jordan faced Parish and the Celtics in consecutive years in 1986 and 1987. And both times his Bulls were swept by Parish's Celtics. Despite Jordan excelling personally and setting records, he wasn't able to get the upper hand on the Celtics. Sadly, he never got his revenge on the Celtics so Parish and co had a sparkling 6-0 playoff record against Jordan.
Then almost a decade after winning his last title in 1986, Parish eventually chose to join forces with Jordan. He was able to go out with a last hurrah as Jordan carried them to the 1997 NBA title, making it Parish's fourth title. He retired after that and ended his two decade long career. There may have been bad blood in practice but in games they were in sync and that is how they won the title.
ADVERTISEMENT
Article continues below this ad
WATCH STORY HERE – Teammates of Michael Jordan That Hardly Made Any Contribution to Bulls Dynasty