Why a Russell Westbrook Trade Doesn't Solve the Los Angeles Lakers' Biggest Problem
Published 07/31/2021, 1:15 AM EDT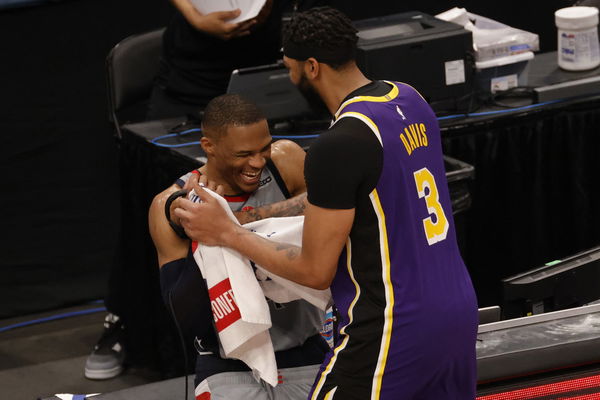 ---
---
The Los Angeles Lakers have a diminishing title window if they want to win another championship with LeBron James. With each passing year, one can expect a less effective Bron and hence it becomes important that GM Rob Pelinka ropes the best talent to support him. 
ADVERTISEMENT
Article continues below this ad
This is where Russell Westbrook entered the picture in a mega draft night deal that saw the Lakers stealing the show. More than Cade Cunningham going as #1 pick, the NBA-heads were busy discussing Russ going to LA. However, amidst all the razzmatazz, here's something makes this deal rather worrying.
Russell Westbrook can add to the Lakers' biggest problem
ADVERTISEMENT
Article continues below this ad
Heading into the 2021-22 season, the Lakers have two wrinkles to iron out. One, getting their stars healthy and two, locking in a perimeter shooter that is reliable during clutch moments. Now, the first one is an undergoing process much depending on fate. But the second one is something they could correct and a Russell Westbrook trade does nothing to help it.
As per a fresh report, "Westbrook's 30.5 percent career 3-point percentage is the second-worst all-time ahead of only Charles Barkley (26.6 percent) among players with at least 2,000 career attempts. He's shot under 30 percent on 3-pointers in five of the last seven seasons and in seven of his 13 seasons."
Not just that, his last four seasons have been his worst stretch when it comes to both the three-point shooting and the free throw shooting. From the long range, the star averaged 29.2% and from the FT line, he barely managed to touch 70%.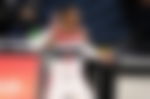 How can their opponents use the lagging to their advantage?
For one, the defenders can clog the restricted area, double team LeBron James and Anthony Davis to force a pass towards an open Russ. However, chances will be high that Westbrook will miss those contested shots, helping the opponents with crucial rebounds. 
As the report further added, "There will be one to two possessions per game in which he dribbles up and takes a contested pull-up 3-pointer with 19 seconds left on the shot clock — a shot only the game's very best shooters should take. These types of shots are inexcusable in a contender's offense."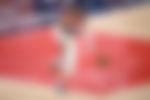 In a nutshell, the Lakers bringing in Russ leaves their weakness unattended. They're now a paint-heavy, high-distributing unit with no depth (lack of 3-and-D rotation) & no one to catch-and-shoot. Plus, with the humongous contract of the 9x All-Star, they have shrunk their cap space. So now, only a decent and fortunate free agency signing can save them some hope.
ADVERTISEMENT
Article continues below this ad
What do you think about the mega trade? Help us know in the comments below.
WATCH THIS STORY – Top 10 Picks of 2021 NBA Drafts
ADVERTISEMENT
Article continues below this ad