Why CJ McCollum is Dissatisfied with Devin Booker and Kobe Bryant Comparisons
Published 06/25/2021, 1:18 PM EDT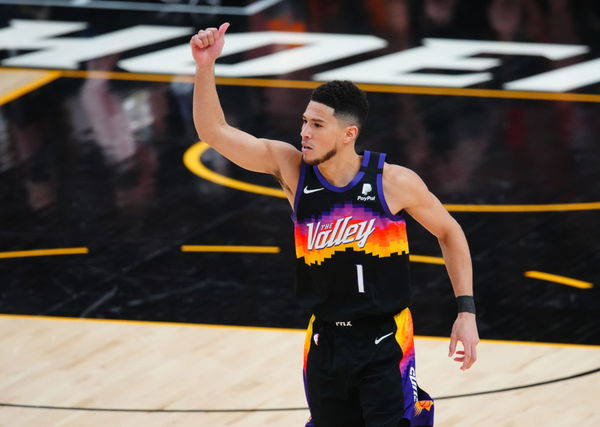 ---
---
For the first time since 2010, the Phoenix Suns qualified for the playoffs this season. They were the #2 seed after finishing with a fantastic 51-21 record. After putting up big numbers for a few years, Devin Booker finally got recognition for it, and it was not just termed empty stats.
ADVERTISEMENT
Article continues below this ad
The big question now was whether Booker could deliver in the postseason. His playoff debut came in the first round against the Lakers and he seized the opportunity well. He has been playing like an assassin for the Suns, much like his idol Kobe Bryant. And so the comparisons have begun between the two, with analysts aggressively crowning Booker as the next Kobe.
ADVERTISEMENT
Article continues below this ad
However, according to Trail Blazers star CJ McCollum, it is still early to make such calls. "I think it's a little premature to call him the next Kobe," he said in his latest podcast episode.
"You have to let him continue to solidify who he is. Because he's special as he is. So to compare him to Kobe is a little unjust and unfair situation you're putting him in. I'm dishing on him as the next Kobe because I think he's creating his own lane while using some of the things he's learned from Kobe."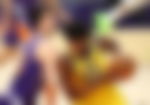 What does Devin Booker needed to do to reach Kobe Bryant status?
Kobe Bryant had 33,643 points, five championships, two Finals MVPs, and one MVP in his two-decade career. So looking at that, Booker has a long way to go before he can be the next Kobe.
ADVERTISEMENT
Article continues below this ad
However, when it comes to their playing style, Booker is also a scoring genius. In a three-point obsessed era, Booker is thriving from the mid range just like Kobe. He is also slowly improving as a leader and is always ready to carry their offense. One of the major things that separates him from Kobe currently is his defense.
In his 20-year career, Kobe was a 12-time All-Defense player. He didn't always get the most steals or blocks, but he would always take on the opposing best player and do his best to clamp him. Booker is still early in his career so he has time to work on this. But if he wants to live up to these comparisons, eventually he will have to step up his defense too.
ADVERTISEMENT
Article continues below this ad
WATCH STORY HERE – From Attending NBA Finals to Awarding Michael Jordan a Medal, Best Barack Obama NBA Moments
Trending Stories