Why Golden State Warriors Could Be Open to Trading Their Two Lottery Picks From 2021 NBA Draft
Published 06/24/2021, 8:07 AM EDT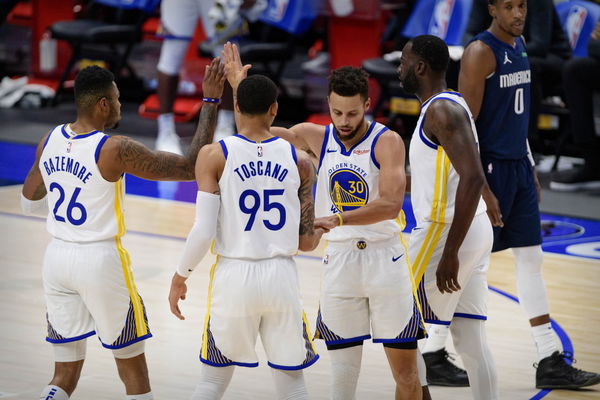 ---
---
The Golden State Warriors couldn't have asked for better draft lottery results. With the seventh and 14th pick, they are only the second team with two lottery picks in the 2021 NBA Draft. While there are many talented players to choose from, it won't be surprising if they trade both picks.
ADVERTISEMENT
Article continues below this ad
Last season, the Warriors had the second pick in the draft, and they picked James Wiseman from Memphis. He came in with just three college basketball games under his belt, but there was never a doubt about his potential. Unfortunately, he was able to play just 39 games for the Warriors due to injury. And this has left a bad taste in the mouth for Warriors GM Bob Myers.
In a recent interview, he said, "We're not trying to develop players at the risk of losing … That's not the plan," when asked about their two lottery picks. It could also be a hint towards how the Wiseman situation was. So now that the GM has confirmed the team is just focusing on winning right now, they will have all of their assets on the table. And that includes the seventh and 14th pick from the 2021 NBA Draft.
ADVERTISEMENT
Article continues below this ad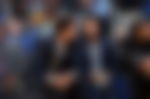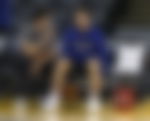 Potential trade targets for the Warriors in the offseason
The Warriors have three players on a max contract for the upcoming season in Stephen Curry, Klay Thompson, and Andrew Wiggins. They also have Draymond Green making $24 million. They are already at $168 million in total salary. So they need the maximum value possible for any trade they make.
Following an embarrassing playoff performance, 76ers' Ben Simmons is now rumored to be close to an exit. The Warriors could pounce on this and get stronger defensively. Simmons' main weakness is his lack of floor spacing, but that will not be an issue while playing next to two of the greatest shooters of all time. They would have to throw one of the lottery picks alongside Wiggins to make this happen.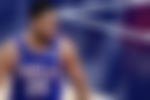 Another target for them is Bradley Beal. He has been linked to them since last season, and now the Warriors have improved assets to acquire him. The Warriors might have to offer both lottery picks in this case alongside Wiggins. The main drawback for this trade is that they get weaker defensively.
ADVERTISEMENT
Article continues below this ad
If they are planning to trade James Wiseman, Myles Turner is someone they should monitor. These two picks give a lot of leverage to the Warriors and so they will have a busy off-season.
ADVERTISEMENT
Article continues below this ad
WATCH STORY HERE – LA Clippers vs Phoenix Suns Game 2 WCF Highlights