Why It's High Time for the Los Angeles Lakers to Trade Away Kyle Kuzma
Published 06/04/2021, 9:55 AM EDT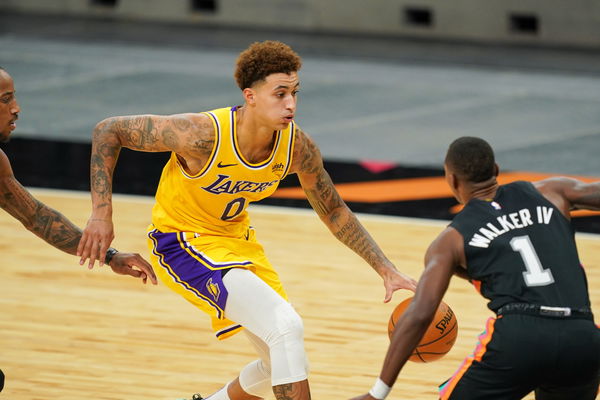 ---
---
The Los Angeles Lakers drafted Kyle Kuzma in 2017 with their 27th overall pick. After his first season, it looked like they drafted a steal, as he finished in the All-Rookie team, and was also a contender for Rookie of the Year. But fast forward four seasons into his career with the Lake Show, fans cannot stand him. So is it time to trade him away?
ADVERTISEMENT
Article continues below this ad
Since the arrival of Anthony Davis last season, Kuzma moved to the bench. He was expected to be a spark off the bench, but he has been very disappointing. Kuzma struggled throughout this season, and he hit rock bottom during the playoffs, signaling a potential end to his journey with the Lakers.
This is the ceiling for Kyle Kuzma in LA
ADVERTISEMENT
Article continues below this ad
In his four seasons in LA, Kuzma has had signs of promise, but overall he has been disappointing. There has been some improvement on the defensive end, however, it seems to have come at the cost of his offense. His production is poor and his IQ on offense also has diminished.
During the series against the Suns, he averaged an embarrassing 6.3 points per game, while shooting 29% from the field and 17% from three. LeBron James clearly looked fed up with him during the game.
The Lakers need to use his economic contract to their advantage in the off-season and bring in a better replacement. He has done the most he can in a Lakers jersey and holding on to him is helping neither side here.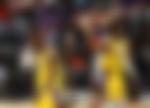 ADVERTISEMENT
Article continues below this ad
Lakers were already trying to trade Kuzma
A few days ago, Bleacher Report revealed that the Lakers were already in talks to trade him. "They made a bunch of calls. They were very active," an assistant GM told B/R. "I think they've been trying to move Kuzma for a long time," added another assistant GM. "His defense has always been questionable, and I think his early success has become a bit of fool's gold."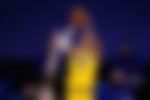 The Lakers also unsuccessfully tried to trade him for Nets' Spencer Dinwiddie. They were so desperate to part ways with Kuzma, that were willing to have an injured player on the roster instead of him. All signs point to a Lakers exit for Kuzma. So it could be very likely. Maybe this upcoming off-season.
ADVERTISEMENT
Article continues below this ad
Watch this story – LeBron James vs Jae Crowder: How The Tension Escalated Between the Two