"Will Not Win a Championship": Former Warriors Stars Agree with Steve Kerr's Dig at Rockets
Published 10/10/2020, 11:30 AM EDT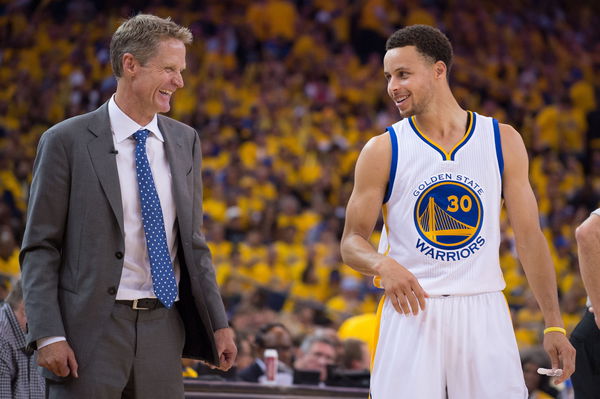 ---
---
Recently, Golden State Warriors head coach Steve Kerr took a playful swipe at the Houston Rockets. When asked about how his team will play next season, he said, "We're still gonna be the Warriors. We're not gonna all of a sudden turn into the Rockets — change our offense — and have one guy go high pick-and-roll 70 times a game."
ADVERTISEMENT
Article continues below this ad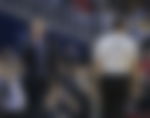 Unlike the Rockets, the Warriors are renowned for their beautiful basketball. They rely on a lot of passing and off the ball movement to score, making them one of the best teams to watch in the league. And this style of basketball is what got them three rings in the last six years.
ADVERTISEMENT
Article continues below this ad
Kerr has earned his right to make that statement
While discussing Kerr's statement, former Warriors stars Richard Jefferson and Matt Barnes agreed with him. Jefferson said, "They had one of the greatest stretches in NBA history. So, he's allowed [to say that], just like Phil Jackson used to do to throw little digs at people they have taken down multiple times over and over again."
Barnes echoed similar feelings. He said, "I see nothing wrong with it. The Warriors have their recipe for success. As much as I love James Harden,  that type of basketball will not win a championship. So I think he was just stating the obvious by taking a little jab but also letting everyone know the Warriors are going to be fine next year."
ADVERTISEMENT
Article continues below this ad
Will the Warriors bounce back strong next season?
After an injury-ridden season, the Warriors finished bottom of the league. But it was a good break for their stars after exhausting playoff campaigns for years. So not only did they get a much-needed break, but they now also have the #2 overall pick in the upcoming draft. So their squad will definitely be stronger.
With a lot of trade rumors centered around their pick, it will be interesting to see what the Warriors decide to do. A team with Stephen Curry, Klay Thompson, and Draymond Green will always be contenders. So the Warriors will be expected to pick up where they left and fight for the title.
ADVERTISEMENT
Article continues below this ad