WNBA Star Candace Parker Schools Shaquille O'Neal Over His Knowledge of Modern-Day Basketball
Published 03/03/2021, 8:30 PM EST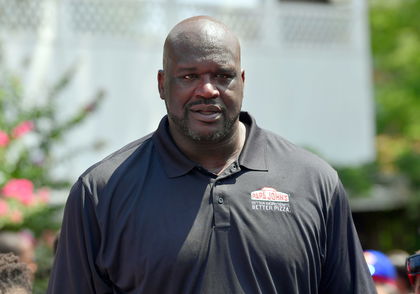 ---
---
The NBA has changed a lot since the last few decades. Until the early 2000s, three-point scoring wasn't the most preferred way to score. Among the few players adept at that skill, there were hardly any big men.
ADVERTISEMENT
Article continues below this ad
But modern-day centers are learning the craft of shooting to stay relevant in the league. But Hall of Famer Shaquille O'Neal has not yet come to grips with it.
During a recent episode of the Post Show featuring O'Neal, WNBA star Candace Parker, and former NBA star Dwyane Wade, O'Neal was schooled by Parker on his knowledge about modern-day basketball.
ADVERTISEMENT
Article continues below this ad
Parker initiated the conversation by speaking about how defensive switching has increased a lot in recent years and how the Nuggets are making the most out of it.
Shaq interrupted and simply asked, "Why?" After a pause and a shrug, Parker responded, "Because everyone can shoot threes"
Shaquille O'Neal has a point but is still wrong overall
Referring to the defensive style of his era, Shaq then asked, "What happened to everybody man up?" Back in Shaq's day, centers were dominant post-scorers. If they got a mismatch on a switch, they would exploit it, which is why teams had to rotate.
So Shaq has a point, but it is not applicable while talking about Nikola Jokic, who can not only find the open man but knock down a three himself.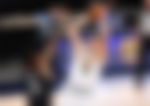 While Parker was explaining to Shaq how modern-day basketball is played, Wade chipped in and added on Parker's point by talking about how almost everyone in the lineup can knock down a three. That makes switching tough since teams can score by the team the players take their position.
After a point, Shaq gave up and brought up his primary response to every argument. "Did we win the championship?" he asked Wade when the 2006 Finals MVP was explaining the difference between pick-n-roll in today's era and Shaq's era. That is his response to almost every argument he is losing, and it has become repetitive now.
Shaq pokes fun at modern-day centers at his own cost
Shaq became the center of jokes when Wade recorded a video of him snoring in the TNT studio. But later Shaq used the same video on Instagram to joke about modern-day centers that have developed a jump shot, something he never did.
ADVERTISEMENT
Article continues below this ad
The way it is going, it doesn't seem like the beef between current day centers and Shaq will ever end.
ADVERTISEMENT
Article continues below this ad