'Would Threaten to Fight': Former Jazz Players Reveal Aggressive Nature of Late Coach Jerry Sloan
Published 03/05/2021, 1:04 AM EST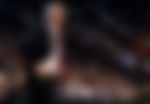 ---
---
The Utah Jazz lost a legend last year when former coach Jerry Sloan passed away. The Hall of Famer died because of complications from Parkinson's and Lewy body dementia, but his legacy endures.
ADVERTISEMENT
Article continues below this ad
Recently, during a podcast, former Jazz players Raja Bell and Deron Williams revealed some never heard before stories of their former coach.
Sloan's aggressiveness is a well-established fact. No matter who he was up against, Sloan was never afraid to stand up for his players. Whether it was Kenyon Martin, Jerry Stackhouse, or Dennis Rodman, he didn't care.
ADVERTISEMENT
Article continues below this ad
But another fact about Sloan is that he had similar levels of aggression with his own players as well. "We weren't very good at that time. We were a young team, and Jerry would threaten to fight you.
"He and (Greg) Ostertag would square up in the locker room. Greg threw an ice bag across the room and the two squared up and we were like oh shit," Bell revealed.
Bell then revealed another surprising yet scary threat that Sloan once issued to the team. "I'd fight most of you in here, and I'd win. And for those of you I don't think I can win, I got an ice pick in the car," Bell said while quoting Sloan.
Jerry Sloan once tried to fight Jerry Stackhouse … true story. @DeronWilliams explains why and more with @loganmmurdock and @Bell19Raja on #RealOnes. pic.twitter.com/5HOFfVS93Y

— #RingerNBA (@ringernba) March 4, 2021
Remembering Jerry Sloan, one of the greatest in Utah Jazz history
During his 11-year-long career, Sloan played with the Chicago Bulls for 10/11 years. After retiring in 1976, he was given the Assistant Coach job in 1978 and within a year he was promoted to Head Coach. After a lack of success, the Bulls fired Sloan midway through the 1981-82 season.
He returned to the NBA with the Jazz in 1985-86 and was an assistant under Frank Layden. After Layden's promotion to Team President, Sloan took over and there began his legendary journey.
ADVERTISEMENT
Article continues below this ad
He coached the Jazz for 23 seasons, winning over 1000 games, and was responsible for the rise of Hall of Famers John Stockton and Karl Malone.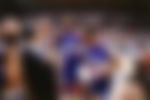 Sadly, he was never able to get a ring. He took the team to 2 consecutive NBA Finals in 1997 and 1998, and if it wasn't for a certain Michael Jordan, he would have finished his career with an NBA championship(s).
ADVERTISEMENT
Article continues below this ad
He resigned in 2011, following differences with Deron Williams, but often denied that was the cause. In 2016 he announced he was suffering from Parkinson's and Lewy body dementia and after a 4-year fight, coach Sloan passed away, leaving behind a phenomenal career and a splendid legacy.