Zion Williamson Continues His Scoring Excellence; Second Only Behind Michael Jordan in New Record
Published 02/27/2021, 10:45 PM EST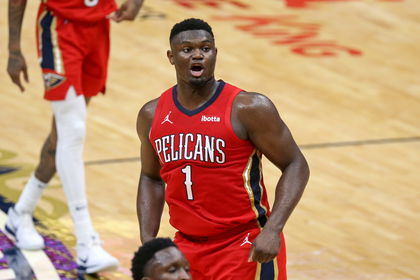 ---
---
The New Orleans Pelicans had no second thoughts when they drafted Zion Williamson last season. After being over-hyped last season because of his performances in college, he has barely had any attention this season. But he is quietly doing his best and helping the Pelicans fight for a playoff spot.
ADVERTISEMENT
Article continues below this ad
Along with that, Zion has also become a frequent record-breaker. After his 55th game for the Pelicans last night, Zion finished with his 12th career 30-point game.
Since the 1984-85 season, only Michael Jordan has had more in that span with 20. He is ahead of Blake Griffin, Allen Iverson, and LeBron James as well.
ADVERTISEMENT
Article continues below this ad
Jordan is arguably the best scorer of all-time. So being second only to him is a big achievement for Zion, who can be assured he is on the right track.
Zion Williamson: Efficient in scoring, proficient in scoring
During his rookie year, Zion suffered multiple injuries and played only 24 games all season. If he was able to play the whole season, he would have finished higher in the ROTY race and likely won it as well.
This season, he has missed just one game so far and is turning into a reliable scorer for the Pelicans. He is averaging 25 points per game while shooting a ridiculously efficient 61% from the field. Those impressive stats earned him his first All-Star appearance this season.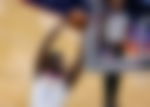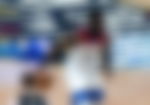 Can Williamson and Ingram be franchise pillars for the Pelicans?
Along with Williamson, the Pelicans also acquired Brandon Ingram in the same off-season. These two have the potential to be a solid duo that the franchise can rely on.
ADVERTISEMENT
Article continues below this ad
Both are young and are All-Stars already. The Pelicans will hope that these two can help the team become a regular in the playoffs.
Since the team was created in 2002, the Pelicans have had consecutive playoff appearances on just two occasions. They have never been in the playoffs for three seasons in a row. This is where Ingram and Williamson come in, as they help the franchise break this barren run. Their last playoff appearance came in 2018, and it is likely they miss out once again this season.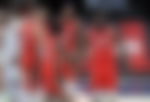 The Pelicans need to provide them a capable supporting cast and that would help them have a respectable playoff run, before they eventually start contending for their first-ever NBA title.
ADVERTISEMENT
Article continues below this ad