'Don't Get Tired': Lakers' LeBron James Denies Accusations of Exhaustion After Loss Against Pistons
Published 01/29/2021, 6:00 AM EST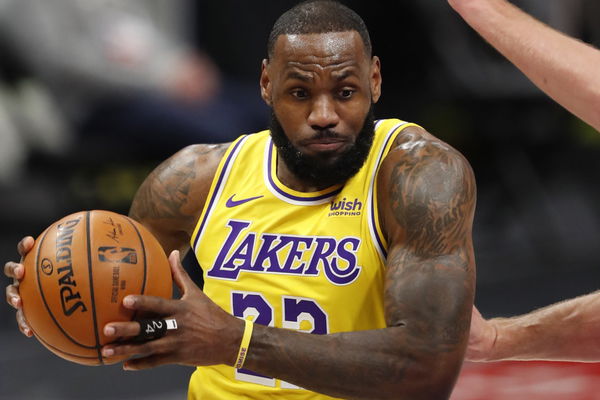 ---
---
The Los Angeles Lakers succumbed to a successive defeat tonight, against the Detroit Pistons. They looked exhausted, after playing a back-to-back game on the road. But star LeBron James denied this in the post-game interview.
ADVERTISEMENT
Article continues below this ad
When asked if the tight road schedule is wearing him down, LeBron simply replied, "I don't get tired." 
Despite being 36 years old, and in year 18 of his NBA career, LeBron hasn't slowed down. He still averages the most minutes per game on the Lakers with 33.1 and he also ranks 5th in the league for most minutes played so far. This shows his determination towards the team, and how he is putting in the extra effort, despite his age.
ADVERTISEMENT
Article continues below this ad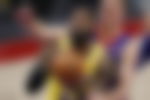 Tonight, LeBron finished with 22 points and 10 assists, while shooting just 42% from the field. He shot 7-10 in the first half, and then it went completely downhill from there for him.
The Lakers need to rally behind LeBron James to get out of their slump
The Lakers missed Anthony Davis against the Pistons. He had to sit out due to a leg injury and was replaced by Kyle Kuzma. The forward took this opportunity well and had 22 points while shooting 9-17 from the field. While he did his part on offense, the absence of AD hurt the Lakers, especially on defense. They gave up too many easy points and were unable to get stops.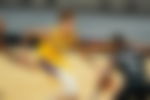 After being 10-0 on the road, they are now 10-2 following these back-to-back losses against the 76ers and the Pistons. During the 76ers game, the Lakers were still competitive and lost to a game-winner by Tobias Harris. But against the Pistons, they look lethargic, which could be because of exhaustion.
ADVERTISEMENT
Article continues below this ad
A big concern for the Lakers would be the form of Dennis Schroder. He is currently averaging 13.6 points while shooting just 41% from the field and 30% from three. His arrival led to a minutes decrease for Alex Caruso, who has been in stunning form off the bench. Caruso is shooting 54% from three and will definitely be more helpful if he gets more minutes.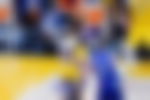 The Lakers now have one day of rest before they resume their road journey. They play the old rivals, the Celtics, next and will hope to return to winning ways.
ADVERTISEMENT
Article continues below this ad