"Being His Teammate was Hard"- Steve Kerr Opens Up on Playing With Michael Jordan at Chicago Bulls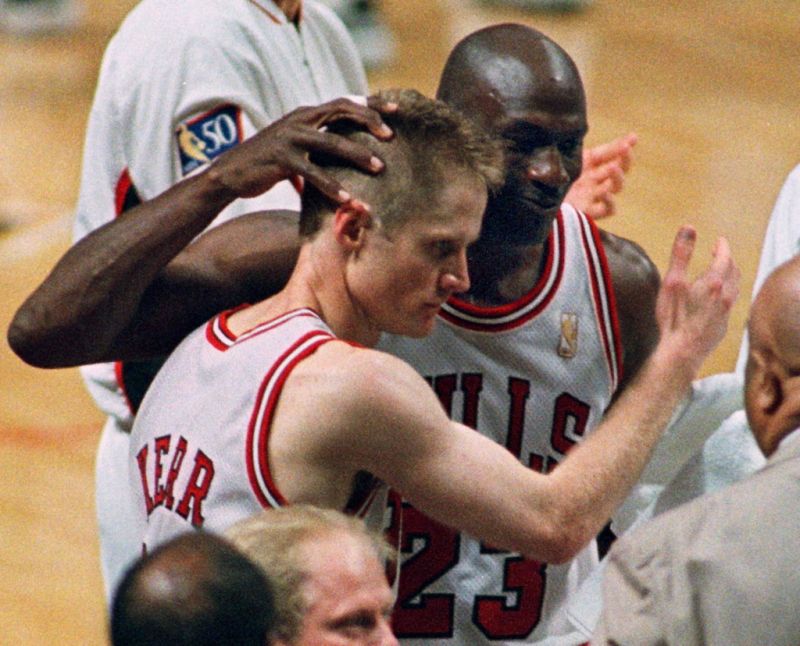 Steve Kerr is a major part of NBA history. He is the only man who is associated with two of the greatest NBA teams in history. As a player, Kerr was part of the Michael Jordan -led 95′-98′ Chicago Bulls that won 3 consecutive NBA Championships. As a Head Coach, he led the Golden State Warriors to 3 NBA Championships and 5 NBA Finals.
Steve Kerr is considered to be one of the greatest coaches in NBA history. His Golden State Warriors team set the record for most wins in an NBA season with 73. This outing broke the record that Kerr and the Chicago Bulls of 95-96 set with 72 wins.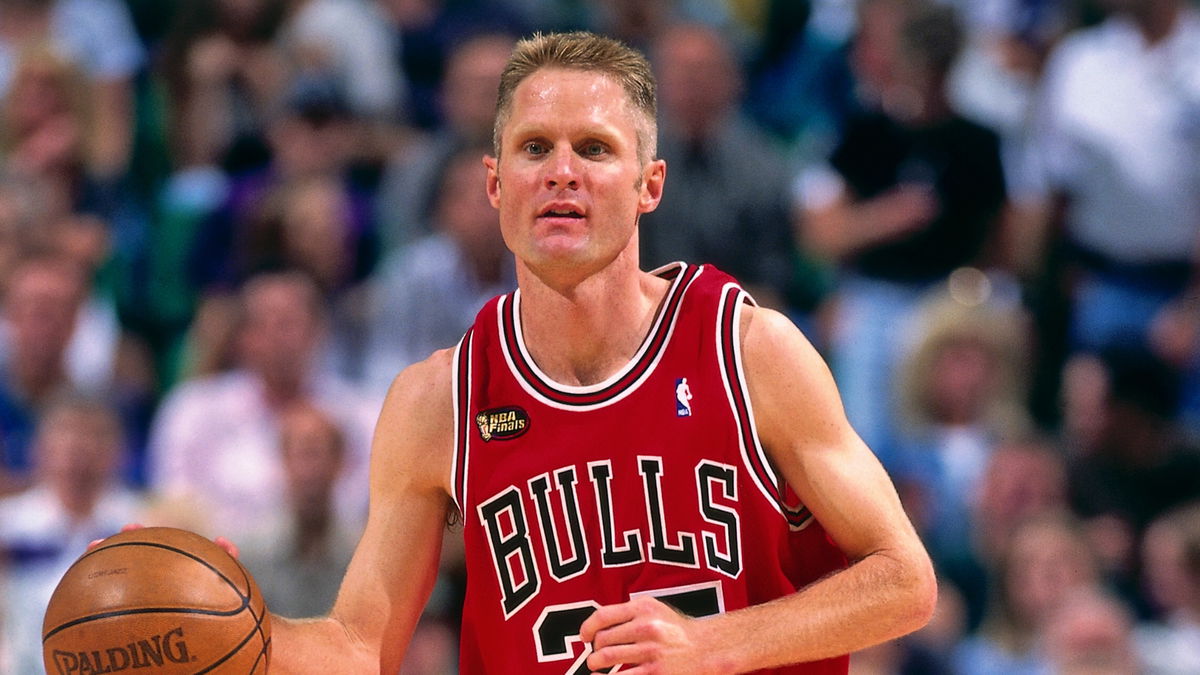 While Michael Jordan stole the headlines with the Bulls, Kerr made extremely important shots. His shot in Game 6 against Utah in the NBA Finals won the Championship for the Bulls. But Kerr was even courageous within the team.
The Last Dance docuseries revealed that Kerr and Jordan got into a physical altercation during practice once. While the two were poles apart in terms of their role in the team, Kerr did not back down from Jordan when he thought he crossed the line.
Jordan went on to reveal that the altercation helped the relationship between the two grow and earned Kerr respect from 'MJ'.
Steve Kerr's relationship with Michael Jordan
Steve Kerr featured on the 'All The Smoke' podcast where he was asked by Matt Barnes about his relationship with MJ, and unsurprisingly, Kerr spoke very highly of him.
"There's a mutual respect that exists. We don't really stay in touch, but we see each other maybe once or twice a year, at a game in Charlotte, or All-Star weekend or a golf tournament; we just seem to run into each other because we're traveling the same circuit…It's always a great reunion. It's so much fun to relive those days, and ask about our teammates, talk about the good times. Being his teammate was hard, he was really tough on everybody… Probably the best thing I did was not take his crap, stood back up and he respected it and we got along ever since."
Steve Kerr and Michael Jordan's relationship was a highlight from 'The Last Dance' docuseries, which won critical acclaim.
Get notified about breaking news and watch highlights on the go; join the Arena on NBA Hoops
Aaditya Krishnamurthy
NBA & NFL Writer. Believes that Derrick Rose would be a top-3 player today had he not gotten injured. The harsh truth is OBJ peaked after THAT catch in 2014.