'Better Sign with the Heat': Goran Dragic Reveals How Jimmy Butler Warned Him During Offseason
Published 12/15/2020, 2:00 PM EST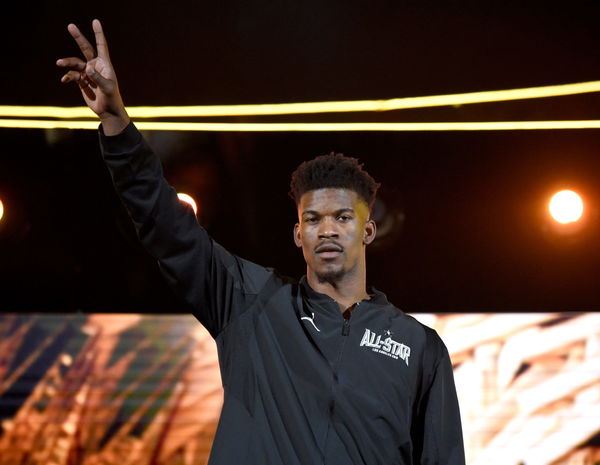 ---
---
Jimmy Butler had a memorable first season with the Miami Heat last season. He changed the entire atmosphere for the team and led them to their first finals appearance in six years.
ADVERTISEMENT
Article continues below this ad
While Butler was the spearhead of the phenomenal Heat team, he could not have achieved that without his teammate. Among those teammates, veteran Goran Dragic handled the scoring load for the team in the playoffs till the NBA Finals.
Goran Dragic reveals how Jimmy convinced him to stay
ADVERTISEMENT
Article continues below this ad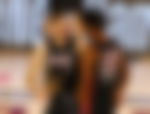 Butler,in a recent interview with Sports Illustrated, spoke about his message for the 34-year-old, prior to the free agency.
"I said, 'G, we got to run this back, or I'm going to punch you in your head.'"
Dragic remembers this moment perfectly as he was on a vacation at that time.
"He said, 'you better sign with the Heat. If not, I know where you live. I'm going to hunt you down. And I'm going to beat you up'," revealed Dragic.
Well, it seems that pestering worked out in favor of Jimmy as Dragic signed an extension with the Heat when free agency opened up. Dragic's return will help the Heat to try repeating last season's success, but hopefully with a different outcome.
Butler and co. pushed the eventual champion LA Lakers to six games, when most people already wrote them off. If it weren't for a series of injuries to their players, maybe the Heat could have won it all. Unfortunately, we will never know, but what we do know is the team is looking terrific for the upcoming season.
Can Jimmy Butler carry the Miami Heat to an NBA Championship?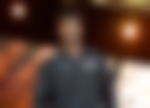 Along with signing Goran Dragic to a new contract, the Heat also invested in All-Star center Bam Adebayo. They signed him for a max contract in hopes to hand him the keys to the franchise in the coming years.
ADVERTISEMENT
Article continues below this ad
Coupling Butler with Dragic, Adebayo, Herro and Robinson will be the recipe of success for Miami. But there is one condition- they all must stay healthy throughout the regular season and the playoffs. Otherwise, the Heat might never reach their full potential.
Additionally, the East is getting stronger this year and they will be prepared for the Heat unlike last season. So the road to the finals might not be that easy after all for the 2020 NBA finalists.
ADVERTISEMENT
Article continues below this ad
But what are your thoughts on Butler's leadership? Can he lead the Miami Heat to another Cinderella run?