"Biggest Complainer Ever": When a Boston Celtics Star Slammed Wilt Chamberlain for Speaking Against Racism
Published 06/14/2020, 6:30 AM EDT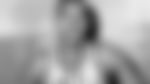 ---
---
Talk about rookie records and Wilt Chamberlain immediately springs into the mind. He averaged a record 37 points and 27 rebounds per game in his rookie season. He not only was the Rookie of the Year, he was also, quite incredibly, the Most Valuable Player (MVP) in his rookie season.
ADVERTISEMENT
Article continues below this ad
Yet, towards the end of the season, Chamberlain surprised fans when he said he was thinking of retirement. The big man felt he might lose his cool with players coming hard at him. Teams would not just double team him, but triple team him or more. He was among the most fouled players and there was a general feeling that most of the fouls were hard fouls. One of the reasons he experienced racial prejudice was because not many African Americans were a part of the game at that time.
One Boston Celtics star felt Wilt Chamberlain complained a lot
ADVERTISEMENT
Article continues below this ad
Bob Cousy, one of the players from that generation, during one of his interviews, stated that Chamberlain complained a lot.
"In my ten years in the NBA, I never saw any evidence of racial prejudice. There are over one hundred Negro players who have either tried out or made positions with clubs in the league and I have never heard such a similar complaint from them," he once said.
ADVERTISEMENT
Article continues below this ad
Cousy felt Chamberlain didn't face as many difficulties as he portrayed he did.
"Chamberlain feels he's being pushed around more than anyone in the league," Cousy said. "The guy has only averaged thirty-six points per game, broken rebound records and had more foul shots than anyone else. How easy does he want it? Wilt is the biggest complainer ever to hit the NBA. Standing six feet one inch, it is difficult for me to feel sorry for a man seven feet tall." 
ADVERTISEMENT
Article continues below this ad
Chamberlain eventually played for 14 years in the NBA and finished as one of the most successful players. He won three more MVP awards after his rookie season and won two championships. The 23.924 rebounds over his career are still the most by any players. He also scored 31, 419 points at an average of 30.1 points per game.