LeBron James is one of the biggest names in NBA history. Not only does he have the popular vote but he also has the numbers to be placed among the basketball G.O.AT.S. Because of that, any memorabilia associated with him tend to be valued a lot.
According to Darren Rovell of Action Network, a rookie LeBron trading card sold for $57,100 on eBay. The 2003-04 Topps Chrome card has been rated pristine 10 by Beckett. It has a picture of James taking a jump shot in front of Detroit Pistons' Ben Wallace. An astonishing fact is that the same card sold for just $7,150 in 2016. Even more surprising is that a popular price guide website for trading cards has this card valued at a maximum of $5000.
I love reporting on cards and memorabilia, but sometimes I just have to step back and think "how real could this be?"

This LeBron card sold on eBay tonight for $57,100.

The same card, in a black label pristine BGS, sold for $7,150 in 2016.

Can the market sustain all of this? pic.twitter.com/IyPpRPvJwR

— Darren Rovell (@darrenrovell) June 10, 2020
LeBron James journey from rookie to legend
LeBron was drafted 1st overall in 2003 by the Cleveland Cavaliers. That draft class was one of the best ever, having Dwyane Wade, Chris Bosh, and Carmelo Anthony too. Despite having such tough competition, LeBron went on to win Rookie of the Year, averaging 20.9 points, 5.5 assists, and 5.9 rebounds per game.
He single-handedly was carrying the franchise when the Cavaliers made the NBA Finals in 2007. LeBron put up 27.3 points, 6 assists and, 6.7 rebounds per game. But the lack of quality around him was exposed in the Finals when they faced the San Antonio Spurs. They got swept 4-0 and even LeBron couldn't average over 22 points in that series.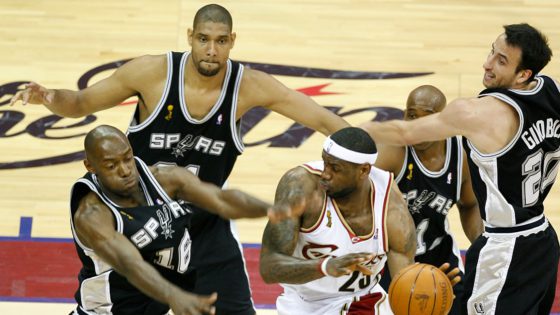 Following his 'decision', he then spent four years at the Heat as he won his first two rings, but also lost two Finals. His greatest achievement was probably after his return to Cleveland. In the NBA Finals in 2016, he was up against the 73-9 Warriors, the best team in NBA regular-season history. LeBron rallied his team to a comeback from 3-1 down in the Finals and sealed his status as one of the best ever.
His journey at the Lakers has been a mixed bag so far. Injuries marred him from playing the whole season but missing the playoffs despite having LeBron was embarrassing for him as well as the LakeShow. This season, however, the addition of Anthony Davis has rejuvenated him. He is at his playmaking best, averaging 10.6 assists as he shares the floor with one league's best players.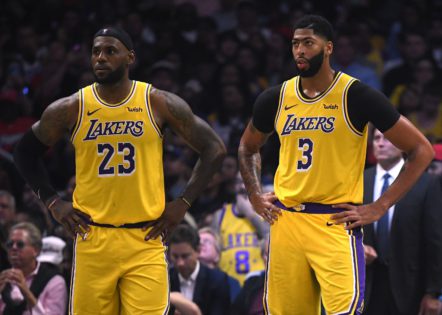 With the season beginning in July, LeBron and company will be looking to seal the title, as they attempt to bring a ring to the city of Los Angeles after 10 years.